Introduce yourself!
My name is Dave Lieske, but I go by Davey Gravy. I am a visual artist that lives in Calgary, Alberta, Canada. I typically work with fiber, creating hip hop imagery and lyrics by cross stitching. I should note, I don't consider myself a photographer - I just enjoy taking photos of what's in front of me with my phone. This past year I have been traveling around my city and province more often and have made an effort to document its visuals. My interest in taking photos came from meeting people who take photography seriously. They plan day-long trips to the Banff area and familiar/unfamiliar parts of the city to explore, capture beauty, and build community. I was very interested because they were making places I'd visited on the daily look amazing through their photos and I wanted to do the same.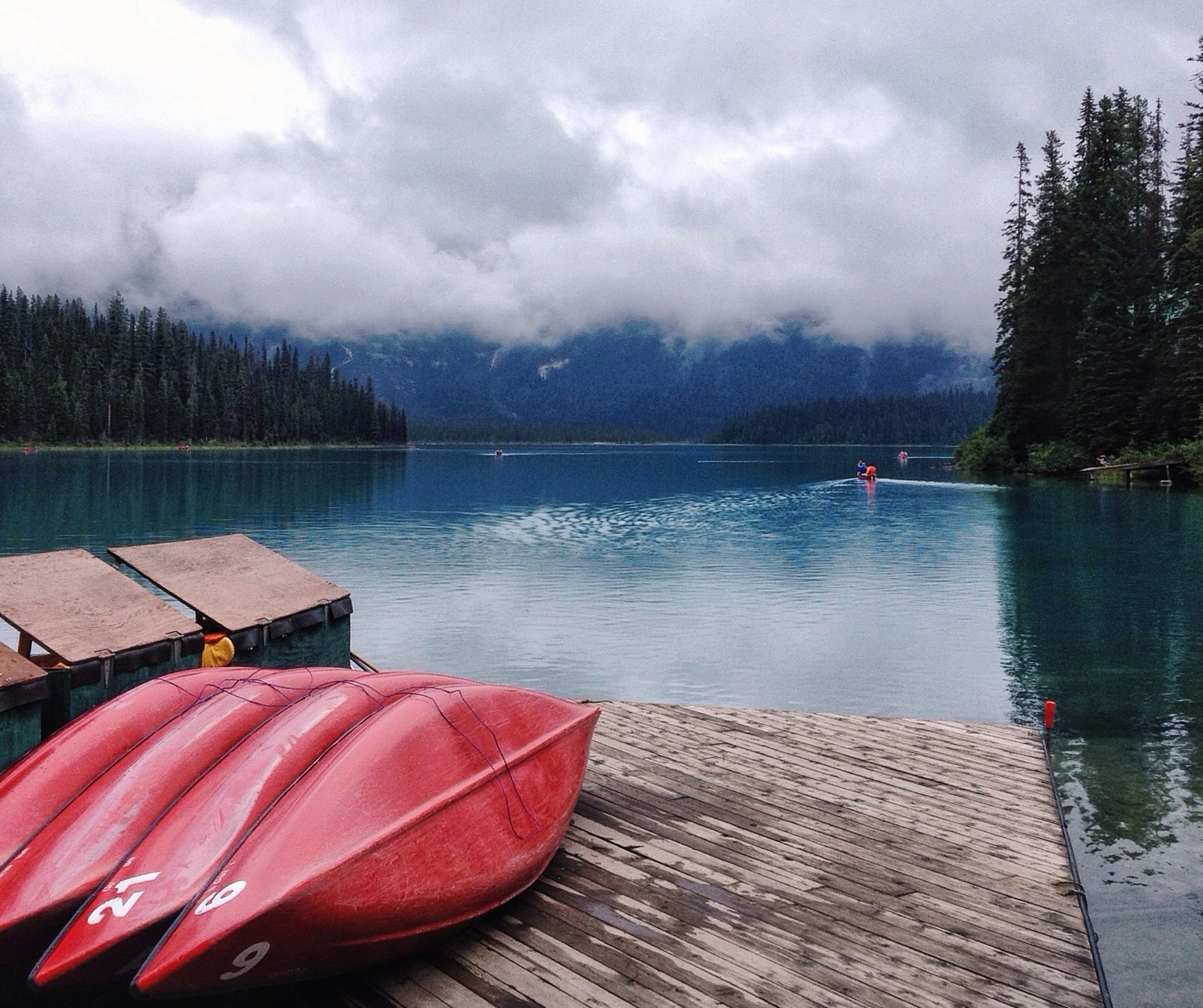 How would you describe the general culture of Alberta? What do you love most about living there?
Alberta is run by oil and gas. The majority of residents work either work in offices or work out in the field. The city also has a mixed bag of people; within a few kilometers you will see people who have traveled from all over the world to live in Alberta. From my experience, the province can be tough to build a community in and get connected to others if you don't look in the right places. One of my favorite parts about living in Calgary in the large sky. Calgary is on the prairies which are extremely flat. If you can get up a taller building, you can see for kilometers and kilometers, and from almost anywhere, you can get a great view of the sunrise or sunset.
Where do you go to enjoy your city and escape tourists?
From my experience, Calgary is a pretty tourist-free city. I'm sure people come from far and wide to visit, I just don't notice. However, when the Calgary Stampede is happening there are defiantly strangers everywhere. One of my favorite places to escape tourists is by the Elbow River. I take my bike along the paths nearby and always find a new spot to dip my feet in the water. It's a slow moving river and has various spots to jump in during the summer.
What recommendations do you have as the best places for travelers to explore while Alberta?
Canada isn't as cold as they say! We have chilly days like everywhere else, but the weather isn't terrible. If you are downtown in Calgary, it's worth stopping by "Wonderland", aka "the giant head" in front of the Bow building. I would also recommend eating breakfast at Over Easy on Edmonton Trail - my favorite dish is Soul in a Bowl which is a breakfast poutine. Whenever I have visitors from out of town, I make sure to take them by Tubby Dog, on 17th Ave as they have some very unique hot-dog combos.
If you are traveling to the mountains, there is no end of sights to see. One of my favorite lakes to visit is Lake Minnewanka, near Banff. There is no hike needed to view the lake, but there is a trail to walk around the lake if you're up for it. Lake Louise and Moraine Lake are two others that also cannot be missed. They are both very touristy, but for good reason; everything there is picture worthy. When I do stop in Banff, my favorite place to grab food is The Tavern, which has a delicious section of pizza's that include unique sauces, including honey.
What advice would you give for those who are interested in moving to or visiting Calgary, Alberta?
Be prepared for unpredictable and changing weather, it can change within minutes! If you would like to see beautiful, untouched snow, visit the Banff area during the winter between January and March. However, if you're like me, and cant stand the cold, come between July and September for some sun. Calgary is very green and there is no end of parks and walking paths beside the river. Almost every weekend in the summer there is some sort of free festival happening on the weekends, encompassing food, music, dance, and culture.
What is your funniest memory living in Alberta?
I have so many amazing memories from living in Alberta it's very difficult to narrow it down to just one. One of my favorite time of the year is during Sled Island/Stampede. Sled Island is an annual weeklong music festival. 200+ bands/artists/films play at various venues downtown. I've never had a dull moment (or been to bed before 4 am) during this week. The following week is the Calgary Stampede. The whole city comes alive and participates in the festivities. Other than going to the Stampede grounds, my favorite parts of that week are the free pancake breakfasts that are served around the city (I ate 25 this year) and the fireworks that are set off each night of the 10 day event.
What's next for you?
As an artist, I have a few art exhibitions within the next year. The dates are not set, but I have a large collection of portraits in cross stitch that I have been accumulating over the past few months that will be shown in the city. If you would like to view some of my previous work, please visit www.daveygravy.ca. In the meantime, I plan to just keep exploring the mountains and around my city.
To see more of Dave's beautiful local photography around Alberta, be sure to follow him @Davey_gravy on Instagram.
Images Courtesy of Davey Gravy
Did this story help you?
If you enjoyed this piece and would like more content like this, please consider a donation to Spirited Pursuit - we'd be so grateful!