Hailing from Toronto, Canada, Seattle Dredge is a 26 year old full time travel blogger who has been documenting her extensive global travels since the age of 17. Reading her incredible blog is quite the adventure as she continues to share her passport with readers; recounting every travel experience from Iceland, Australia, Kenya, Costa Rica and everywhere in between. Interestingly enough, the uniquely named explorer has never been to Seattle and was actually named after Native American Chief Seathl of Duwamish.
When did you first discover your love for travel? Did you always aspire to make a career out of it?
I didn't have the chance to travel until I was personally able to save up enough money for a plane ticket at the age of 17. My very first trip was to Italy and I've been addicted to travel ever since. I always knew that I wanted to travel and work abroad.
What sparked your interest in blogging? What would you say is the most important part of travel blogging specifically?
I didn't begin with the intention of becoming a blogger—in fact, I made fun of blogging, haha. I started my website to serve as an online portfolio for my travel photography, which I ended up writing small descriptions for. I'm sure many will disagree, but I think travelling is the most important part of keeping a travel blog interesting. Sure, a blogger can re-hash old trips, but those can only go so far. I wouldn't read a cooking blog by someone who cooked a few meals and then went back to take-out.
You've managed to turn your love for travel and adventure into a career as a travel writer and photographer; what tips do you have for beginners just starting out?
Start a blog with a great design & interesting name, create good content (photos, video), use your own voice to stand out from the rest and try to set yourself apart. Don't start a blog with the intention of getting rich quick. You should also expect to work more than 40+ hours per week if you want to be successful.
Traveling can appear to be very glamorous from the outside, however that is not always the case. Can you share any of the most frustrating (and unglamorous) moments you've experienced while traveling internationally?
I've had more than a few mishaps along the way, but I don't let most things stress me out on the road, otherwise I'd probably always be stressed. There have been flat tires in Iceland, cancelled plane tickets in Barcelona, sweaty beach huts in Thailand, annoying airplane seatmates on 15 hour flights and plenty of crowded hostel dorm rooms. But, it wouldn't be an adventure if everything went according to plan.
Do you finance your own trips?
I do most of my travel for work these days, but tend to extend my trips and finance the solo portion. For example I went to Costa Rica for a one-week work trip, but spent three more weeks in the country on my own dime.
What are your top 5 bucket list items right now? What was the last item you crossed off of your bucket list?
I don't believe in bucket lists, in the same way that I don't believe in New Year's resolutions. I've always had a list of the top twenty-five countries that I would most like to visit, but I'm not going to feel like I've failed at life if I don't make it to all of them. The top five countries were Iceland, Jordan, Cambodia, India and Kenya. I've yet to make it to Cambodia and India.
How do you pick a destination and plan for a trip?
There isn't anywhere that I wouldn't travel, but I would choose my next destination based on a unique geology, availability of adventure/adrenaline activities, remoteness of location, and likely somewhere on my list of twenty countries to visit.
After traveling the world as extensively as you have, what keeps you based in Toronto? Would you ever consider living abroad?
I don't technically live anywhere at the moment. I was living in Toronto for six years, but as I started to travel full time I gave up my apartment in the city. I will definitely end up living abroad—most likely in 2015.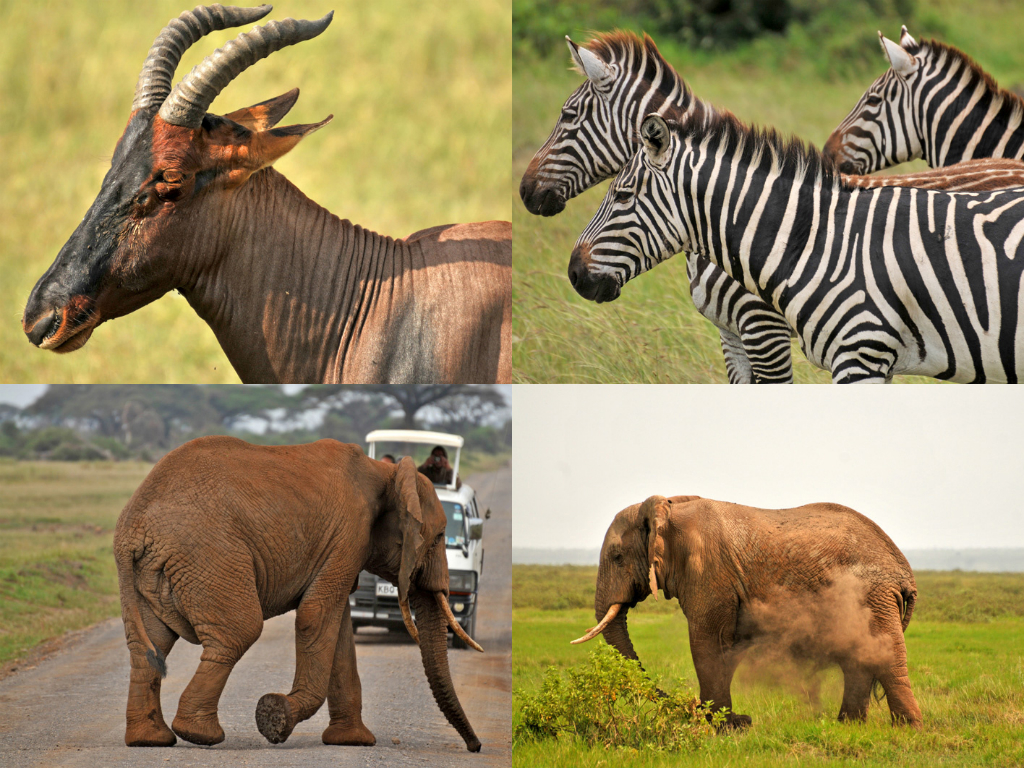 Do you prefer to travel with a group or solo?
Both. I travel alone so often that I tend to get really excited when I actually get to travel with friends. But, it's nice to be able to make my own decisions when I'm by myself.
How do you choose the companies you collaborate with?
I've never worked with a company that I wouldn't personally want to travel with. I love a good youthful company with catchy design work, a strong handle on social media and of course a great service.
What moments would you love to relive from your travels?
Any of my first trips, when travel was new to me and everything was exciting and fresh. I still get excited now, but it's not quite the same.
On her favorite travel experiences:
Favorite Country: Iceland
Favorite Regions of the World: Mediterranean, Middle East and South East Asia
Overall Favorite Destinations: Iceland & Maui
Favorite Locals: Jordanians
Favorite Place for Food: Paris, Southern Italy, Jordan and Thailand
Favorite Island: Bowen Island, BC and Maui
Favorite Park: Masai Mara & Jasper National Park
Favorite Beach: Reynisfjara Beach, Iceland
Favorite Cities: Toronto, Reykjavik, Prague, Quebec City
Favorite Accommodation: Kakslauttanen Igloo village, glass igloo in Finnish Lapland
Favorite Places to Party: Reykjavik & Nimbin, Australia
What advice can you share for individuals who want to travel but have no idea how to start?

Start young and look into local exchange programs like the Lion's Club or Rotary Club, which will help fund your trips and organize everything, including a host family. If you're a bit older, work as hard as you can and don't spend on clothes/electronics, etc. to save for a plane ticket, and research volunteer programs that will allow you to live for free once you get there. If money's not an issue, read as many blogs as you can until you find the perfect destination (perhaps email that blogger for recommendations) and just book the ticket. Once it's booked, you won't be able to question whether or not you're ready.
What's next for you?
I had planned on a quiet summer at home, after being on the road so much over the past couple of years…but, little trips keep popping up here and there. I was in Montreal last week, will be off to Florida this weekend and then some interesting plans in the works for July. I'm also currently working on getting my TEFL certificate so I can start teaching English abroad in 2015 (while continuing to blog).
Visit www.seattlestravels.com and @Seattlestravels on Instagram to see more of Seattle's vibrant photography and extensive travel stories.
Images Courtesy of Seattle Dredge

Did this story help you?
If you enjoyed this piece and would like more content like this, please consider a donation to Spirited Pursuit - we'd be so grateful!