Introduce yourself!
My name is Ananya Ray and I am 23 years old and. My trip to Iceland was essentially a graduation present from my father since I recently graduated from university. I have also been traveling since childhood, mainly a result of having parents that liked to always be on the move. My most memorable travel experience would be when I first moved to Canada in 2000, while my first adult trip was when my cousin and I went to Greece together in July of 2013.
What interests you most about traveling? How does travel impact your photography?
I think traveling has helped me learn a lot about myself and each time I travel I seem to gain a better understanding what I want from life. Another reason for my interest in traveling is because my parents have been taking me along with them since I was 2 years old, and it has become an integrated part of my life. I like to describe myself as a hyperactive toddler that wants to travel all the time and see as much as I can; always awaiting for my next adventure. As for photography and travel, they are pretty interconnected for me. I want to capture interesting and fun images so that later in life I can look through them and reminisce about how each place helped me add a new layer into my life.
What sparked your interest to visit Iceland specifically?
It's probably going to sound nerdy, but I've wanted to go to Iceland since my 3rd year in university. I took a geophysics class in which we learned about volcanoes, craters, fumaroles, boiling mud pots, and all sorts of cool geological formations; which coincidentally were found mostly in Iceland. From then on I promised myself I would have to visit. It was amazing to see what I learnt in my class to come to real life.
What were some of your experiences?
On Food and Accommodations:
I could sum up Icelandic people in once sentence: they are the nicest and most helpful people I have ever encountered. If we ever seemed lost they were nice enough to ask if we needed help and showed us the way. Although the primary language in Iceland is Icelandic, we found that most people understood and spoke English. In terms of Icelandic food, before leaving from home, I kept hearing horror stories that we would be eating whale blubber (insert terrified face). However, upon reaching Reykjavik I discovered that was not the case. Of course, you are not going to find a McDonalds anywhere, but there were plenty of food places including Icelandic, Italian and Greek cuisine. Although there were plenty of choices in big cities like Reykjavik and Akyueri, the small towns (especially in the west fjords) would only have one restaurant in the entire town. Most fishing villages tended to only serve seafood in their restaurants, so we opted for the nearest pizzeria instead (hint: the pizzerias were great if you're not a seafood fan or on a budget. Probably the cheapest meal we found in Iceland).
With respect to accommodations, we chose to stay in budget hotels while we were travelling in Iceland; however, there was no shortage of camping facilities everywhere. If you're the type of person who always needs to be "connected", the more remote parts of Iceland are not for you, as there would be days when we wouldn't have phone reception or Wi-Fi. This was especially common in the west fjords.
On the Culture:
Icelandic culture is greatly derived from its Scandinavian roots, as well as its isolation and extreme forces of nature. There are so many museums all over Iceland that celebrate its heritage. Though we did not attend most of these, we learned much about Icelandic culture just by talking with the locals, with many telling us about their folklore and facts about their country. In terms of wildlife, there aren't any predatory animals in Iceland. Most animals include arctic foxes, reindeer, and various species of birds. And lots of sheep - the ratio is approximately 5 sheep to 1 human. So in the west fjords, when the roads were empty, there would be plenty of sheep roaming about, even though there were absolutely no people around.
Finally, I have travelled to a lot of European countries and I can say that Iceland was one of the safest countries I have ever visited. I never saw any pick pocketing, scamming, car theft (which has occurred to people we know while they were traveling around the other parts of Europe). Trust me, when you're travelling around the whole county in a short amount of time, your car essentially becomes your home. We would leave our laptops, phones, suitcases, etc in the car and nothing ever happened.
What surprised you the most about your experience?
What surprised me the most were the unconventional foods we found on restaurant menus, such as puffin and whale. Though fairly uncommon, the thought of eating all the cute little puffins roaming about the island never crossed my mind.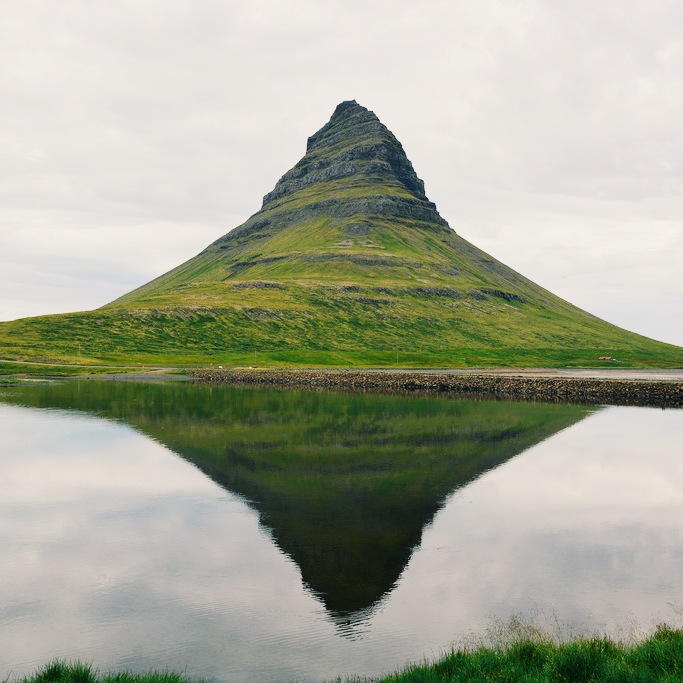 What would you like people to know about your experience within the country that is little known?
I'm not sure if its little known but I would say that the weather is very inconsistent, which I wasn't expecting it to be. You could experience thick fog with rain and after a few hours it would be beaming sunshine and after another few hours there would be a cold chill. It was still quite chilly there at times even though we were in the middle of summer. The highest temperature we got was 16 degrees. But that is not to say that you shouldn't bring bathing suits, the thing that was most unexpected was how much use we got from our bathing suits as there are plenty of geothermal hot springs to take a dip in, and the best part is that most are free.
What recommendations can you share for future travelers (places to see, things to do, foods to try, etc.
Foods to try: if you are a seafood fan I would highly recommend lobster soup (hotel hofn); another traditional food I would recommend would be lamb stew (probably the best lamb stew I've eaten); some other meats that people were trying were puffin and reindeer which we didn't try. If you were on a budget, I would recommend pizza, as most towns we visited had a pizzeria.
Places to see: Viti crater in Krafla and Askja, Namaskar, Latrabjarg cliff, Fjaðrárgljúfur canyon, Landmannalaugar (hikes around here are a must), Jokulsarlon, and some outstanding waterfalls such as Skogafoss, Svartifoss, Detifoss, and Seljalandsfoss.
Things to do: the boat tour in the Jokulsarlon, glacial hikes (plenty of hikes in general), bird watching cruise, whale watching, horse back riding, lava tube exploration, and have a soak in a hot spring or at the blue lagoon. One of the hot spring locations I would recommend, Seljavallalaug, is a hidden gem that you can have all to your self at the right time. We could not spend too much time there as some filming was occurring. Reykjadalur is another great hot spring I would recommend, because it's a "hot river" which doesn't seem real but one needs to experience it.
What is your favorite memory of the trip?
One of highlights of my trip was when we visited the impressive colorful geological formation in the Myvatn area, such as the Viti crater and Namaskard (both which I learnt about in my geophysics class). The Viti crater is known as the "crater of hell", because the water never freezes. The crater had this astonishing turquoise water at its bowl. Whereas Namaskard had fumaroles and boiling mud pots, which were mesmerizing, but it was almost unbearable to stay there for too long as the sulpher smell makes you feel ill (my cousin felt nauseous the whole day after leaving this location). Everything around the Myvatn area seems otherworldly, so for anyone this should be a must see place.
What advice do you have for individuals that want to start traveling internationally, but don't know how to start?
The most important things I could tell them is to do your research on the place you want to visit, know your budget/manage it properly, and manage your time wisely. Finally, expect the unexpected, from weather especially in Iceland as you could experience three different forms of weather in one day. Be prepared for all kinds of weather and bring multiple layers, a raincoat and proper footwear.
Of all the images you captured, which would you say is your favorite?
The photo of my cousin floating in the blue lagoon. The photo shows it to be a relaxing moment, however before getting into the pool it was slightly less so for me. A known fact about the blue lagoon is that you must shower naked (without swimsuit) before and after going in the lagoon. There were 4 shower areas with doors and the rest were open shower areas. Us being conservative in nature, we wanted the enclosed shower space so we decided to wait until they opened up. As two spots opened up, I realized that I left my towel in the locker area, so I decided to go back and grab it. As I was walking back to the shower area, I wasn't really paying attention to my surroundings and I ran face first into a middle-aged woman's breasts. Needless to say, I was mortified; however, she was a nice Icelandic woman and just laughed it off. To add insult to injury, we ran into her again in the lagoon and she pointed me out to her family just before I took a shot of my cousin floating in the blue lagoon. Moral of the story: it's really a good idea to pay attention to your surroundings.
What's next for you?
Next summer I'm hoping to cover a different continent: either Africa or South America. I have already started researching and if I were to go to Africa I would really like to visit Namibia, Kenya and South Africa whereas if I decided to go to South America I would like to visit Brazil, Bolivia, Peru, and Chile.
To see more of Ananya's travels and photography, be sure to follow her @Ananya.ray on Instagram.
Images Courtesy of Ananya Ray