As part of our new Frequent Flyer series, we will be posting follow up stories from previously spotlighted travelers. Mandy is one of those inspiring creatives that is not afraid to veer into unchartered territory and dare to fiercely travel the world. In her previous feature, she shared why she decided to relocate to China from Australia. Now she's back to share what it was like when she and 19 other strangers from 5 different countries decided to plan a trip together.
It's great to have you back on SP Mandy! Can you explain to those that don't know what an Instameet is?
In short, an Instameet is an event where people on Instagram come together to go photographing things for Instagram. This can be with people you have been in contact with on Instagram for a long time, or even people you have never met before. There are usually meets like this in most major cities.
The IstanInsta2014 came to be when two lovely ladies Geny and Christina were speaking about how cool it would be to do an international meet and get to know some of the people they have been interacting with on Instagram in real life. I was lucky enough to be invited to attend the trip as well as help out with some of the organization.
What was the overall experience of the meet up? What were the biggest benefits of exploring the city of Istanbul with a group of other instagrammers?
Going on a holiday with other photographers was simply the best experience, especially Instagrammers. There was no pressure to move along from one place to another quickly because we all knew it takes time to get the perfect shot. Everyone was extremely like-minded and wanted to explore everywhere. On top of all of that, we never took ourselves too seriously and just had fun. The biggest experience I learned overall was that being with amazing people on a trip makes a special place more memorable than anyone can imagine. Also going on holidays with photographers pushes you outside of your comfort zones and challenges you to rethink how you approach a shot.
The light was extremely harsh for most days of our trips, so I had to learn to use that to my advantage. And also, being with other people that could potentially be also taking the same shot as you makes you think about how you can be more creative. It was also incredibly rewarding to get feedback about how I could improve my photography.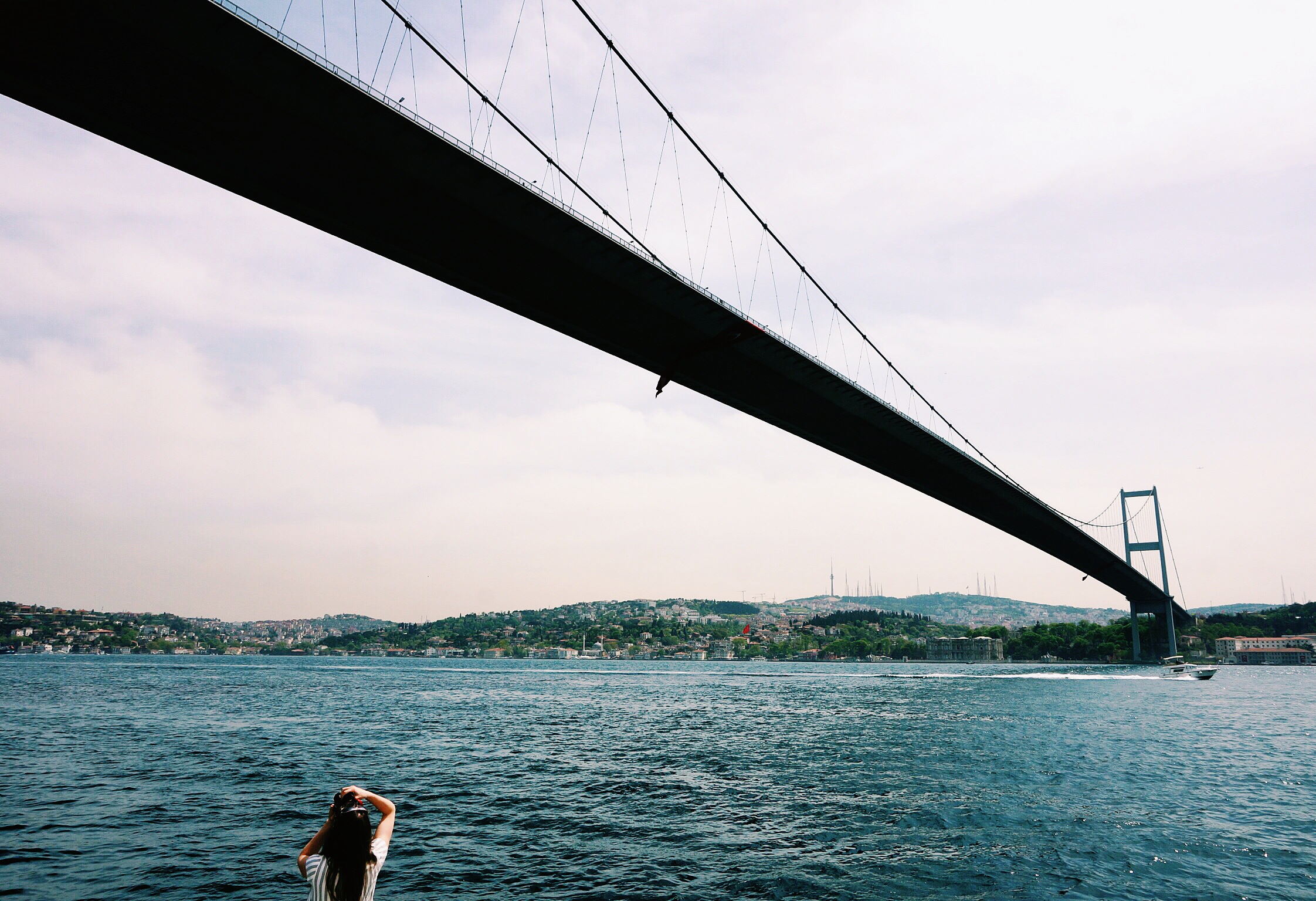 What was the planning process like? Was it any different than planning any other international trip?
I wasn't too heavily involved in the planning process for the group to be honest, but for myself personally, it was a little nerve-wracking to plan to go on a trip with people I had never met before. The idea seemed crazy at first, but then I reminded myself that people join tour groups and go on trips with strangers all the time, at least I have interacted with these people before. We had about 20 people join our trip, with everyone coming from 5 different continents. On the first night, we had a big group dinner together, and literally within minutes the laughter was contagious. It was absolutely incredible to meet everyone for the first time and surprisingly we all got along instantly despite our different backgrounds.
Did you have any expectations going into the experience?
Haha, I was guessing it was going to go extremely well or be a complete disaster. Luckily, tears shed were happy ones.
How long was the trip? What cities did you visit while in Turkey?
The trip in total for me was about 2 weeks. I met up with Geny and Christina before the main meet to go to the Cappadocia region as we were all dying to experience the hot air ballooning above the fairy chimneys in the region. From there we went to Istanbul for the main meet and then to the Izmir area to see the ancient sites.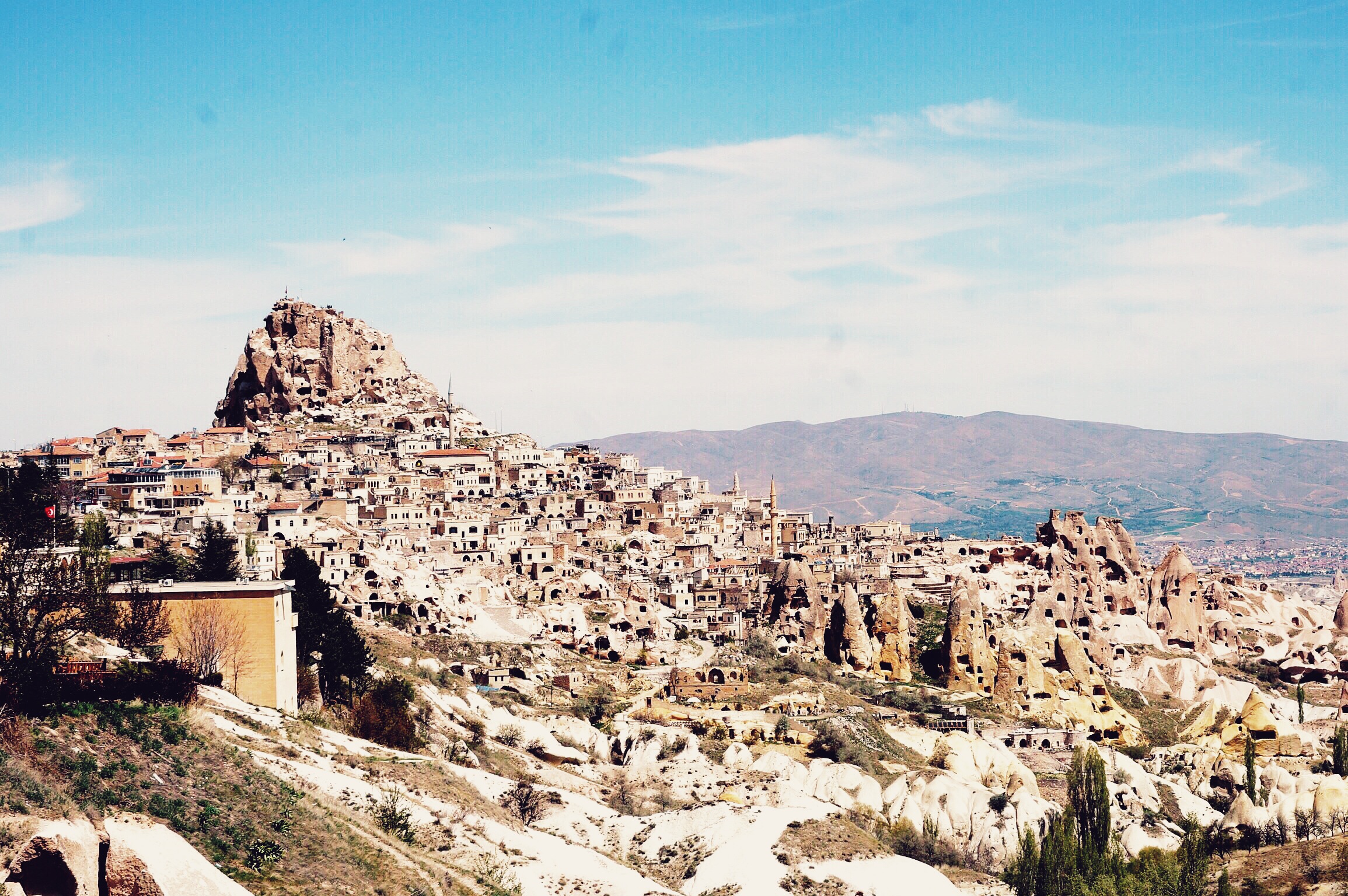 Which city was your favorite to photograph?
Wow, that is an extremely difficult question to answer. Haha, but if I had to choose, I think it would be Istanbul. There is such a lovely diverse range of things to shoot in that city. I am also obsessed with architecture so I might be a little biased, but the grandness of mosques, the beauty of the streets and sunrises by the shore were all breathtaking in their own ways. Cappadocia is a very close second though with the unique scenery and rural charm.
What recommendations do you have for future travelers?
Balat in Istanbul is the best for street photography, the mosques, Ephesus, Pergamon

Hot air ballooning in Cappadocia

Kofta, Pide, Sutluc and actually, EVERYTHING!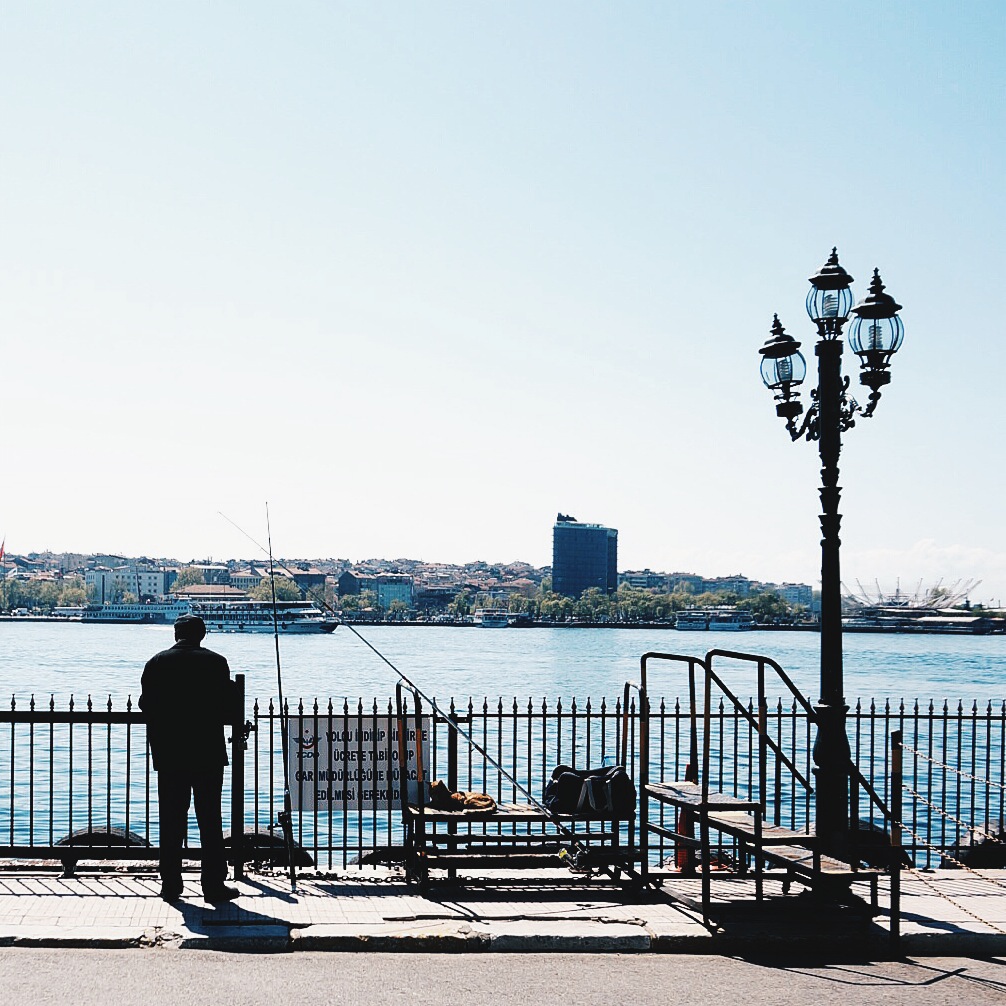 Please select and share the story behind your favorite picture captured during the trip.
This photo (see above) is not your average touristy photo, but I think it sums up my experience in Turkey quite well. The entire trip gave me a sense of excitement and freedom like I was a little girl and didn't have a care in the world. I spotted my adorable subject playing at the blue mosque and something about the way she was moving grabbed my attention, perhaps it was her happiness that was so innocent and beautiful.
What was your experience as a tourist in Turkey? How would you describe the culture of its people?
Turkish hospitality is definitely one of the best in all the places I have been to. Never have I ever seen locals be so proactive when they suspect you're lost! I had strangers come and help me find my way before I even asked. The Turkish Instagrammers that came out to meet us were so amazing in helping us get settled, organizing free passes for us to attend tourist locations and just voluntarily being amazing guides for their country.
Traveling can sometimes look very glamorous form the outside, but that is not always the case. Did you experience any unglamorous or frustrating moments during the trip? How did you overcome it?
I totally agree with that statement, but actually for this trip, there wasn't really much to complain about other than we had terrible Internet in Kusadasi. Haha, but that is totally a first world problem.
What was the most memorable moment of the trip?
I would have to say the moment we all had to say bye to one another, I had never thought it would be so hard to say bye to people I had only just met. It was extremely bittersweet to have had such an incredible experience, exciting to know we will probably meet again and at the same time just sad for the trip to be over.
What's next for you?
My next trip will be to Paris, Marrakech and a short stop in Amsterdam. Looking forward to Paris, well, I don't think I need to elaborate there. But Morocco has been on my bucket list for a very long time. Aside from spending time in the city of Marrakech, we are also camping out in the Sahara for a night to see the stars.
To keep up with more of Mandy's travels and incredible photography, be sure to follow her @Kaecreative on Instagram.
Images Courtesy of Mandy Cai