Introduce yourself!
Hi there. I'm Matt Dutile and I'm one of those insanely fortunate people that gets to travel the globe for a living. I've been a professional photographer for the last three and a half years, and within the last two have focused my niche in travel and lifestyle photography. In those two years I've traveled across five continents and over 25 countries.
That sense of adventure - the thrill of new sights, sounds, and tastes - that's what drives me to continue my exploration of the world, and sharing with others how I see it. Above all it's the people that I meet and the understanding I gain from their living situations and world views that drives me on. People are my addiction, my drug; and they're better than any high out there.
What sparked your interest in travel photography?
I've always loved to travel but, surprisingly, when I picked up a camera I never put together the idea of travel and photography. I entered the photo industry first shooting fashion-lifestyle imagery. I started out shooting a lot of model tests in Arizona, and a bit of catalogue and small-time fashion editorial work here and there. Just before moving to NYC three years ago I took a family trip to France and Italy and photographed non-stop while there. The images actually weren't that great, but it put the bug in me. From there, I've had a hard time keeping my feet still.
How did you get your start? What advice would you give to those interested in following a similar path?
I returned to New York and continued building contacts at top modeling agencies and shooting fashion work. It was progressing, but not as well as I would have liked - frankly I'm just not a fashionable person. So I turned toward studying and absorbing myself in travel imagery. What made a great image? What separated mine from others'? Comparisons are really dangerous in this industry, but you've got to start somewhere when refining your craft. Just as you would set-up test shoots for your portfolio in fashion photography, you've got to start by booking your own trips to build up a travel photography portfolio. This isn't vacation - you're up an hour or two before sunrise to get that right light at the right time, scouting locations all day and pushing down your inner screaming introvert and engaging with people.
So I began booking my own trips with what money I could save up, then marketing the new images or letting clients who I want to work with (or have worked with before) know where I'm headed. On my very first one of these trips - to Bermuda - I really began to develop my perspective. I came back, blasted the emails around to as many photo editors as I could and a week later found myself off on an assignment back to the Caribbean. Sometimes you just get lucky and connect. It's grown every day from there beyond my imagination. You've got to want it with everything you have to make it in this industry. It's incredibly competitive, and it will take more than just talent. Tenacity is key as the word "no" will chime in your ears more times than you'll care to count. You have to makes tons of sacrifices - financially, socially, relationships, and more. Prepare to come at this with a blank slate, because the likelihood of maintaining what you have now while building a career is slim. If you really want it though, the reward of a career you love and traveling the world is worth the price.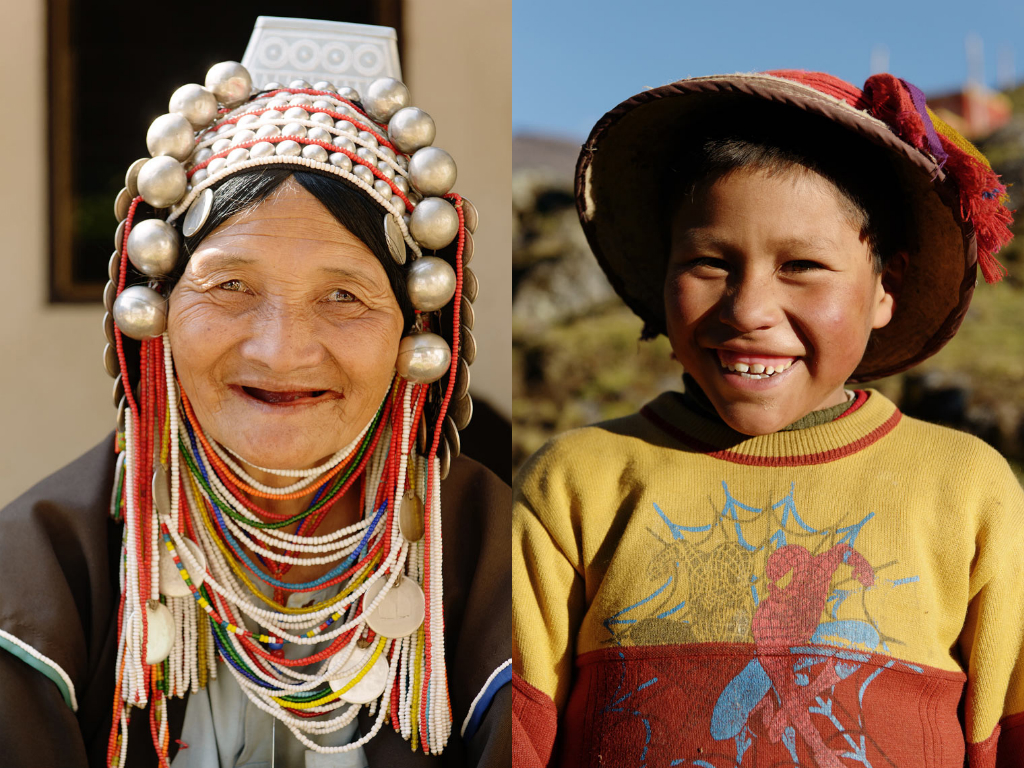 Travel has a tendency to look very glamorous, though that is not always the case. What types of challenges have you had during your travels and how did you overcome them?
Something always pops up, so you've got to be ready to roll with the punches. I've had equipment stolen, broken lenses, missed the bus, had hotels cancelled, stranded without funds when several clients decided to simultaneously pay late, dealt with uninformed tourist departments, and all sorts of fun like that. It helps to stop and take a moment to breath, collect yourself and start a new game plan. Know that whatever is going wrong isn't the end of the world.
A particularly fun story I like to tell is when I went for an unintentional luge ride down the Great Wall of China. I arrived to the Mutianyu section of the Wall the morning after a pretty vicious ice/rain storm. Most of the Wall was coated with a half-inch layer of ice, but I still decided to trek up and walk around. I didn't make it more than 10 minutes in before I reached a steep section, slid on my ass and took a ride down a few meters, all while smashing a rather expensive lens. That's why I always have a back-up option in case something happens.
What would you say is your most memorable experience during an assignment?
Oh man I've had so many it's really hard to nail down. I know it sounds cliché but I'm always looking for that next adventure. If I had to name one I'd have to say the time I visited a small Laotian village on the Mekong. I had spent the previous few days in Luang Prabang teaching English to locals, novices and monks at a small volunteer school and at the library. The weather was quite dreary so I spent it inside establishing relationships and just enjoying time with locals. At the library I learned about their donations to schools in need along the river. So I made a sizable donation and the following day we took off on a boat to the village.
The kids came down from the school and met us at the waterfront. I got to hand out hundreds of items to them; books, pads, pencils, soccer balls, nets and more. We played games and they led us back up to the school and showed us around. A gentleman from Germany had asked to join with me, and together we taught the kids how to sing Old MacDonald, and they showed us some words in Laotian. We also found out about a broken pipe at the school, and were able to fix it so they had working toilets there once again. Watching their beaming smiles, it was one of the more rewarding days of my life.
Of all the images you've captured through the years, which would you say is your favorite?
My favorite image is a very fluid concept - and it probably changes daily. To trump in another one of those clichés, it's always about the next image for me. [The above] is a particular favorite of mine at the moment. At sunset, villagers and monks cross the kilometer long teak U-Bein Bridge, creating a wonderful panel of silhouettes. I hopped on a boat into the river, and snapped away until I was able to get just the right collection of villagers and monks I wanted.
What impact would you say various cultures you have been exposed to have had on you?
Most people, Americans especially, tend to live within a bubble. Travel pricks that bubble with enthusiastic vigor. It opens your eyes to different points of views and values. I'm not sure I can afford to say travel and other cultures have made me a better person (I'd like to think so but self-awareness is rarely painted without rosy hues), but they've certainly opened my mind to how people live, thrive and struggle around the world.
We're fortunate to live in an age where connectivity is just a few key strokes away. I often maintain contact with many people I meet across the globe - through Facebook and email if possible - and in more remote areas by trading post cards and letters. Keeping in touch helps to continue broadening the new views you get while traveling.
You have traveled throughout Southeast Asia extensively. What recommendations do you have for future travelers going to the region?
It is definitely one of my favorite regions of the globe because the cultures and peoples throughout SE Asia really are fascinating. I'd say be open to the path less traveled and stay longer in each location than you normally would. A lot of travelers have the tendency to try and cram way too much into too short of a time. Slow it down and really enjoy the daily life of one or two places instead of five or six.
Most importantly meet people. If you travel to Cambodia, visit the Angkor Wat complex for three days and meet not a single local aside from your tuk tuk driver before departing, you've missed the very fabric of what makes a location like this so amazing. Remember, it's the people of this region who built such amazing monuments, and the essence of what makes them great is often in the nuances of the culture that remains.
One of my favorite countries is Myanmar/Burma. It's only recently opened its borders to mass tourism and much of the culture there is untouched from Western influences. Make it number one on your list in the region. You'll meet the friendliest people anywhere on Earth.
What advice would you give to those interested in traveling internationally but have no idea how to start?
International travel is easier today than it has ever been. There are volumes of guide books, countless destination information sources online, cheap travel and accommodation booking web sites, and of course there's still trusty advice from your network of friends/family. There's no shortage of information to begin your pre-explorations.
Establish a budget, do a little research and let your mind wander. If you're really unsure of yourself you can start by visiting other countries with a familiar lifestyle - most Americans make Europe their first destination for example. If you're comfortable being dropped down anywhere and adjusting to very different lifestyles, then I'd encourage you to look at remote regions that challenge your perceptions of how people live. Broaden your horizons at every opportunity.
What's next for you?
I believe India is in the works right now, I'm just waiting on some final confirmations. Sometimes that's what is great about this job - I could be plugging away at the office or generating meetings, get a call, and then a week later I'm off to somewhere on the opposite side of the globe.
I've got parts of Eastern Africa coming up this winter. I'm personally tackling Kilimanjaro with my dad (he's a big hiker), and will be expanding travel in the region. I've yet to visit there yet, so I'm quite excited for it. Life is an adventure.
To see more of Matt's incredible work be sure to visit www.mattdutile.com, thedailyexplorer.tumblr.com, and follow @MattDutile on Instagram.
Images Courtesy of Matt Dutile