I'm Tanja Crnogorac. Born in Sarajevo, Former Yugoslavia, raised in Edmonton, Alberta, currently living and working in Shanghai, China; which has fortunately given me the opportunity to travel Asia. As a kid, my parents took us on trips all the time, whether they were weekend ski trips or month long adventures.
I am really fortunate and grateful to have been taught the lesson early on that: 'travel is the only thing you buy that really makes you richer." I don't have expectations or purposes for my trips. I just want to see the world and I want to make the world a smaller place.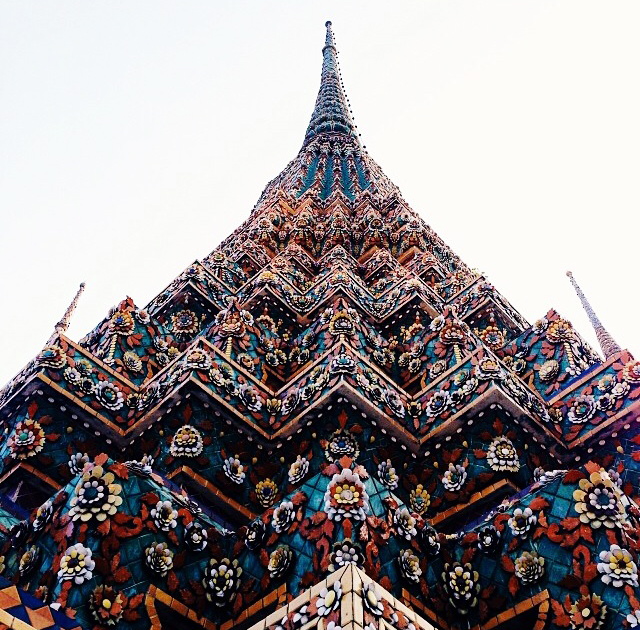 When I transferred to Shanghai to live permanently, I had never been to Asia before. I had travelled North America, the Caribbean, and Europe extensively. I never made it to Asia, but had my sights set after I graduated from college. After graduating, I spent some time living in America, and though I loved it and wanted to stay, I knew there was no better time than the present to look far and beyond to a new foreign land that would not only be exciting, but scary and life changing. Too often we exist in spheres that are too comfortable and easy; and in effect we don't reach, or maybe aren't inclined to reach our true potential. As such, here I am.
On living in Shanghai:
I am so happy to call Shanghai home...95% of the time; the other 5% is due to the poor air quality. Shanghai is such an interesting place as it really is one of those ever changing cities in Asia. The Shanghai that most people picture is the futuristic one, due to the bombardment of pictures of the infamous Bund or sprawling Pudong business centers. A lot of expats are guilty of existing in a small radius here. We all eat, work and play in a concentrated quarter and unfortunately sometimes get trapped into this expat lifestyle; losing the actual Chinese aspect of living in China.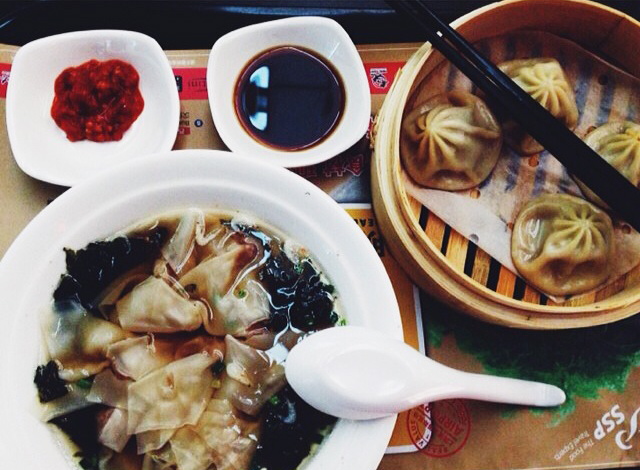 The options for things to do are also endless: amazing restaurants, pubs, bars and spaces that really make you feel like you're in New York, London, or Paris. Don't get me wrong, there are many little quirks that quickly remind you that you are in fact living in China, but there is much ignorance among Westerners of what China is like. I often have to remind my friends back home that I have access to everything they have, if not more of it, in unhealthy quantities. The only difference is that everything here is more difficult; doing business, traveling, ordering food, going to the doctor, getting groceries etc. It's not home, and you can't expect to leave home to find all the luxuries of home.
Shanghai recommendations:
I recommend Shanghai to everyone, but it's a place you need a lot of time for. The best way I can put it is that it's an amazing city to live in, but not one that is as amazing to visit for a short time. There is always a new place opening up, new party, or Sunday Funday planned and its geographical location allows you to see many parts of Asia; making it an ideal place to call home.
Watching the Pudong skyline change, visiting the endless art galleries & city parks, eating the world's best xialongbao, wandering & biking the French Concession for the best brunches and Bloody Mary's, and drinking wine & coffee in a country that has now become the largest consumer of both, are just some of my favorite things to do here.
Shanghai is in fact a very Western city and China is in fact a very developed country that has much to offer.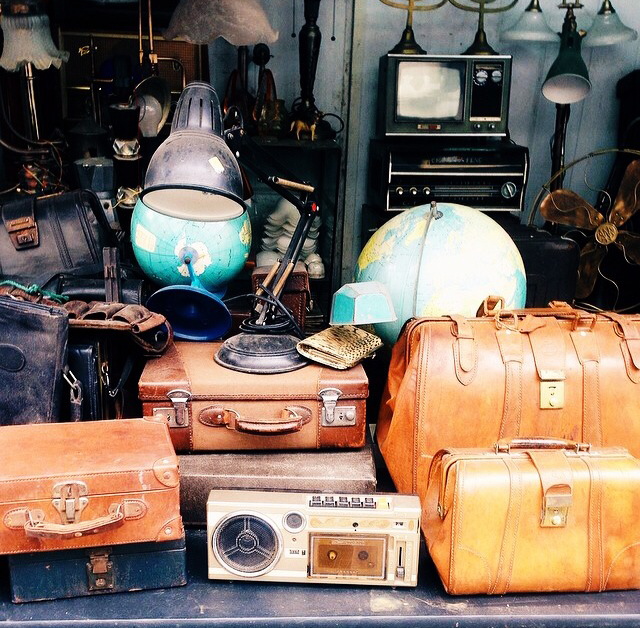 Advice for people wanting to travel:
JUST GO. Stop thinking about it and don't make a strict itinerary for yourself. Have a plan and an idea of what you want to see, but allow yourself room to go with the flow. Book a one-way ticket and land without a hotel; it will be fine, you'll see, things just click and workout. Resorts are good for R&R and we all need that sometimes, but if you want life changing, eye opening experiences and inspiration, they are not the routes to go. The same goes for tours. Maps, buses, bikes, scooters, trains and taxis all exist. Please don't go on a bus tour or walking tour. Get a local to give you some pointers and just GO.
For instance, when I was in Ubud, Bali I wanted to leave to go visit a temple outside of town and I couldn't just walk there or ride there. I approached a cabbie that offered to just take me around for the day for a set fee. He dropped me off at the temple, waited two hours for me, took me to see a cock fight, we ate street food in his village, and he drove me through rice fields I would have never seen otherwise. He told me about his family, his life and his favorite places in Bali as well as his favorite food. On the way back, instead of dropping me off at my bungalow, he dropped me off at a hole in the wall restaurant where he ordered for me and then took off. It turned out to be my best meal in Ubud.
My best advice to future travelers is serendipity over choreography; the human soul needs this.
On her favorite travel destinations in Southeast Asia:
I went on a solo two-week trek to Indonesia and never wanted it to end. It was beyond amazing and their food is my favorite I have eaten in Asia thus far (avocado smoothies, gado dago, and curry chicken). The people were overwhelmingly warm, polite and helpful which is always a plus travelling alone as a female.
I spent time in Echo beach (a surfer's beach) for a day and it was one of my favorite days. I watched the sunset and ate fresh seafood and read a book almost front to back. It was so peaceful and serene. There were no tourists around and watching surfers is always a nice little plus ;)
In Seminyuk I saw the most mind-blowing sunsets. I have never in my life witnessed a sky light up that way! Seminyuk beach is long and vast and the famous Potato head bar is there; a must stop for a few drinks and snacks or a day of sun and day drinking. There are plenty of small boutique hotels and shops on the countless tiny streets of Seminyuk, which makes for entertaining evenings, alone or not.
Ubud may be my all time favorite place I have ever been and I stayed at a beautiful bungalow house. Ubud is inland Bali and thus there was no beach. I was hesitant staying there for 4 days, but boy am I so glad I did. The culture, food, rice fields, and temples are breathtaking. I would end my nights with a massage and wine on my patio reading books, blogging and watching monkeys jump roof to roof. They have a big monkey forest in the middle of town and have some of the world's best yoga retreats. In Ubud I also climbed an active volcano overnight to make it to the top for a sunrise. This was a humbling experience as my guide was a young man who talked about how he loved the simplicity of his life. Though he would have loved to go to college, it wasn't a choice he necessarily had.
On traveling alone:
Traveling alone means a lot of time to reflect on things in life and I did a lot of that in Ubud before making my way to the Gili Islands. To get to these amazing islands I took a bus and then a boat to the Island of Lombok, stopping in Sengigi briefly, and then making our way to the islands from there. I stayed in Gili Trawangan (Gili T) for 18 dollars a night in a little shack that was not the luxury I had in Ubud, but it was good for me.
To be honest, when I got to Gili T, I hated it a little because it's a bit of a party island. However, I quickly changed my mind after giving it a chance. I grabbed a bike and biked the entire circumference of the island is 25 minutes and I discovered that the other side of the island was an abandoned paradise. Not a soul in sight, which was ABSOLUTELY AMAZING. I spent nights on the quiet site, then would bike back to the main strip, meet new friends, smoke hookah and drink wine with people from around the world who all had their stories to tell and who all left me with some wisdom.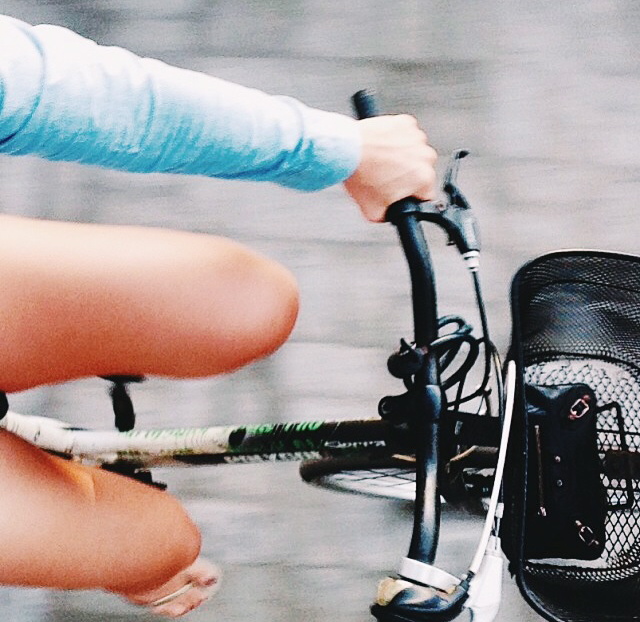 I would wake up at 5:30am each morning to watch the sunrise and then bike around while the rest of the island slept. This was my favorite memory from Indonesia, mainly because the tide was so far back that you could walk through the corals and look at the island from the opposite direction. I would then have a banana pancake for breakfast and an avocado smoothie accompanied by a good read, or beach side WiFi!!!
INDONESIA IS AMAZING AND I RECOMMEND IT TO EVERYONE!
Recommendations in Thailand:
Thailand naturally puts one in a state of awe. Every morning I would have breakfast, ocean side wanting to pinch & ask myself...is this real life? I went for R&R and I got it! I stayed at the Escape Beach Resort which is on the north side of the island of Koh Samui, a tame a beautiful part in comparison to the Chaweng area on the East side of the Island. I had plenty of friends in town from Shanghai in Koh Samui at the same time, but I choose to retreat a little further from everyone else.
If you're a fan of Thai food like I am, it's an amazing place to go and not spent too much money for an amazing meal. The W property in Koh Samui is one of my favorites I have visited and I highly recommend it for a happy hour with a group of friends...though it's not the most affordable.
Fisherman's village is a nice little stop and has great restaurants on the beach with big beanbag chairs. It's on the North East corner of the island.
Chaweng is good for a night out and Ark Bar is one of the famous beach bars where everyone hangs out; with a good bunch of friends, it's a great time!
I watched a sunset from the Nikki Beach Resort on the west side of the island, which was beautiful. I recommend cruising around the island and seeing the different viewpoints of Koh Phagnan and Koh Tao and to see the sunrise and set. You don't need to do it at a place like Nikki Beach; it's overpriced and underwhelming for the costs associated with a poolside bed.