Chasing waterfalls and lounging on white sand beaches are just a few of the more famous things Kribi has to offer. Known for its shrimp, locally called crevette, this small beach town on the coast of Cameroon boasts a certain charm that stays with you long after you leave. On this particular trip, my day was spent taking canoe rides into the forest to visit the Baka people, hunter-gatherers (formerly known as pygmies) who are said to be the original inhabitants of Cameroon.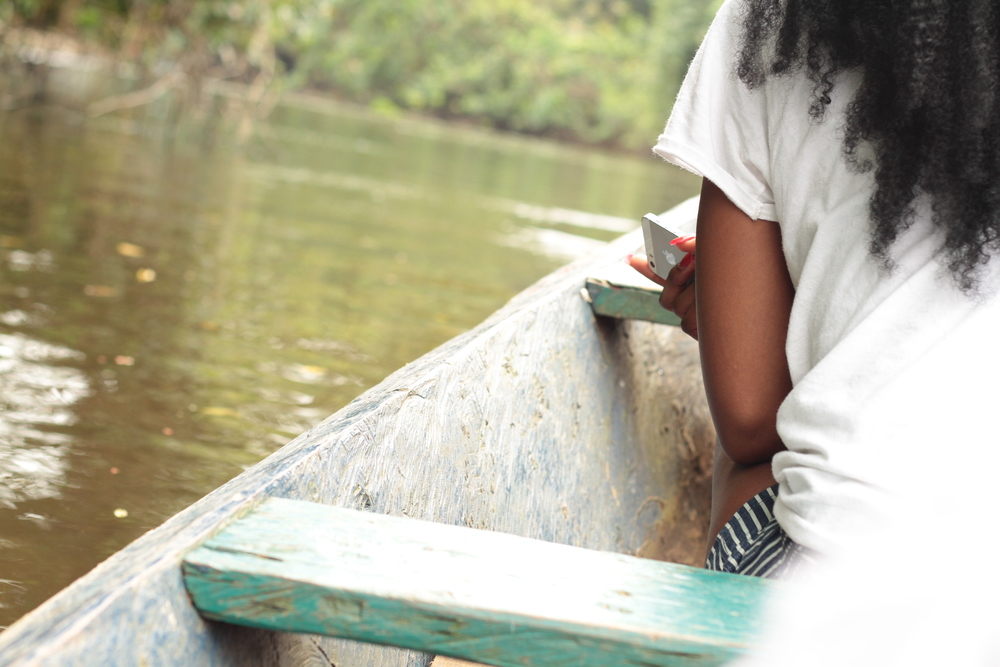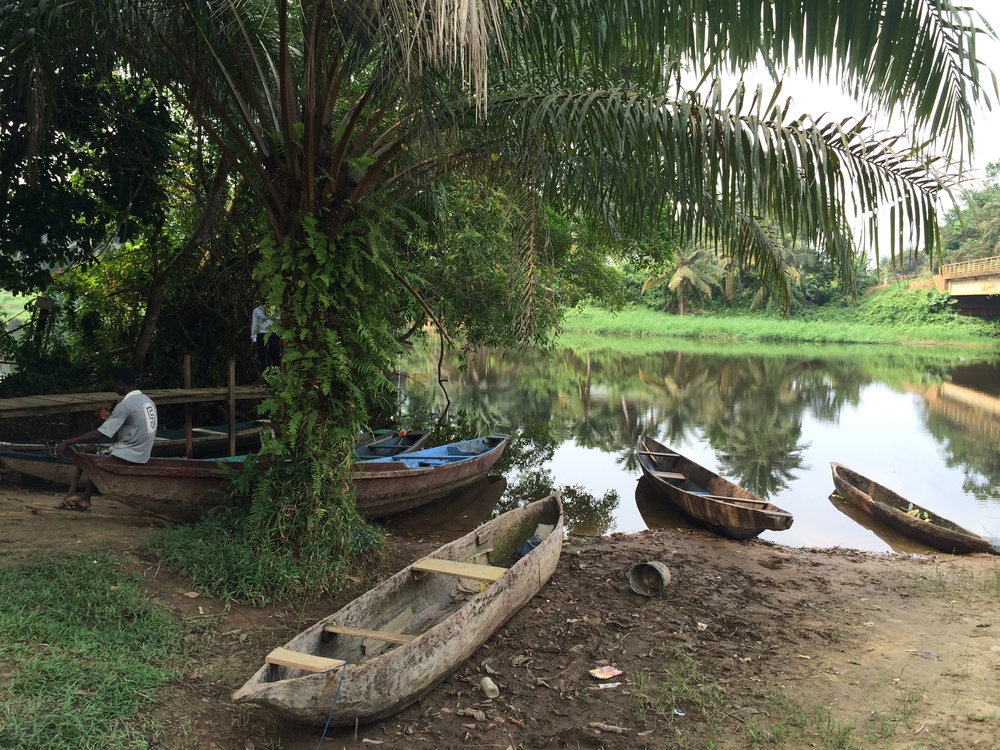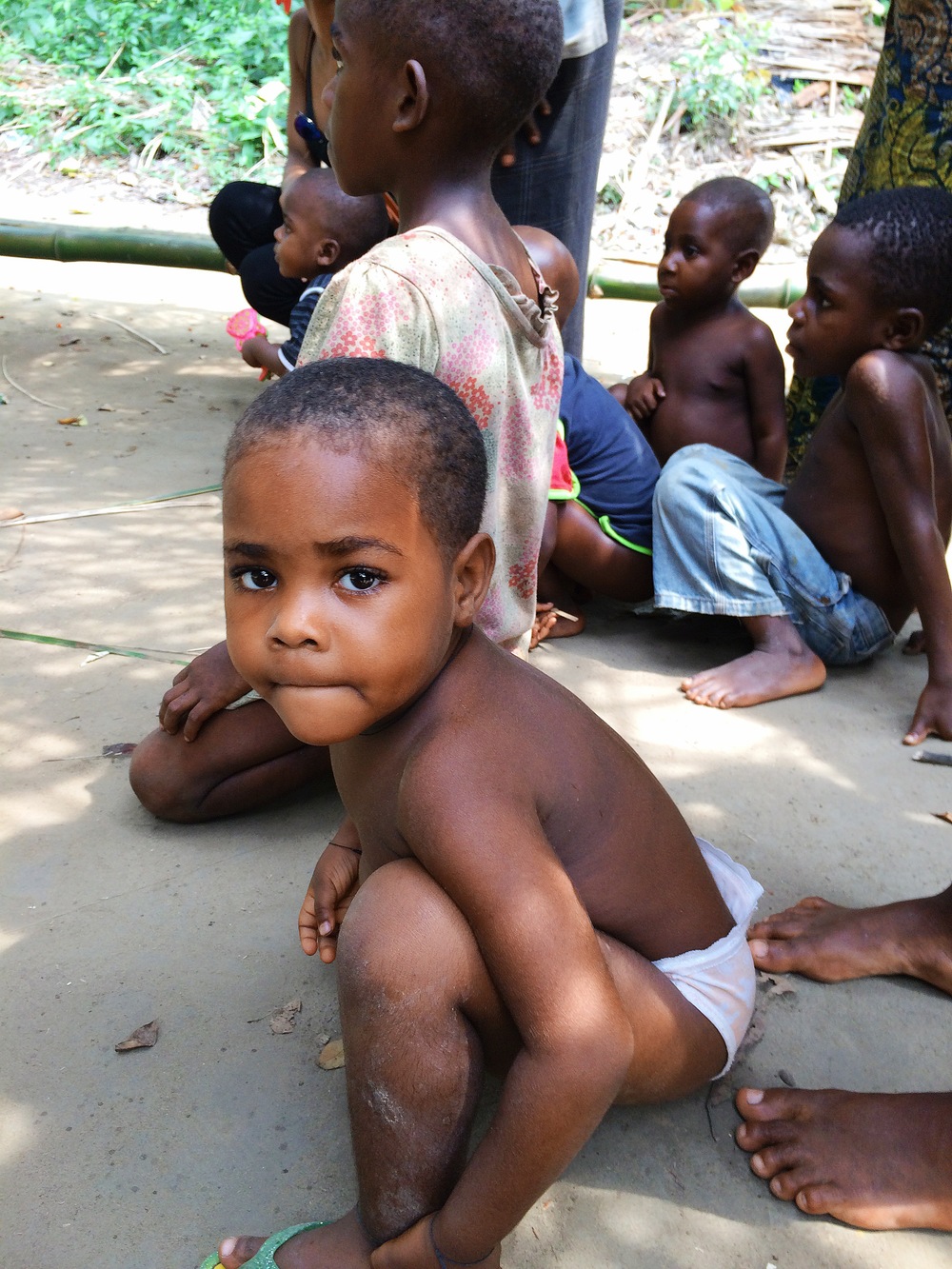 How to get there:
A two and a half hour drive south of Douala, getting to Kribi is relatively easy. However, it's important to note that Kribi (and Cameroon in general) is not the type of destination a tourist should travel to without local help. Once there, we took a 45 minute canoe ride along the Lobe river into the forest. This ride can be intimidating for first timers, but it is well worth it for the serenity alone. Crisp air, still waters, birds chirping, and if you're lucky - small monkeys swinging from the trees.
What to bring:
Humility and a good attitude. This experience is not a traditional one, and will require you to likely step outside of your comfort zone. It is important to remember that though the Baka people live a unique lifestyle as hunter-gathers, they still deserve your respect.
Mosquito repellent! I repeat - mosquito repellent! As I mentioned before, the canoe ride into the forest is along still waters, where mosquitoes live and breed. I made the terrible mistake of wearing shorts once, and was nearly eaten alive because of it. Aside from that, it is important to bring the forest dwellers gifts to show your gratitude and appreciation for their hospitality. Money, clothes/shoes, or food are gratuitously accepted.
What to expect:
The Baka people are nomadic and travel in small families, so it's unlikely that you'll ever meet the same group twice. What they all have in common though is a jovial spirit. They will sing, dance, and play drums for you; and expect you to be an active participant in the festivities. During this particular trip, the chief of the tribe we met had recently passed away. In past trips, the chief proudly showed off his hunting spears, tools, and garb...right before he tried to feel up the ladies in our group.
Do you have any experiences with nomadic tribes? Where was it, and what was it like?
Did this story help you?
If you enjoyed this piece and would like more content like this, please consider a donation to Spirited Pursuit - we'd be so grateful!