Home is where the heart is, and for me that's Douala, Cameroon. Located in western Africa, this "Africa in miniature" nation is any adventurers' dream: an active volcanic mountain, white and black sand beaches, varied wildlife, and THE most incredible food. Being among the chaos of the city's traffic (google "Bensikin"- lol!) along with the jovial nature of its people always transports me back to a simpler time of childhood. I don't get to go home as often as I would like, but whenever I do I take full advantage of it all.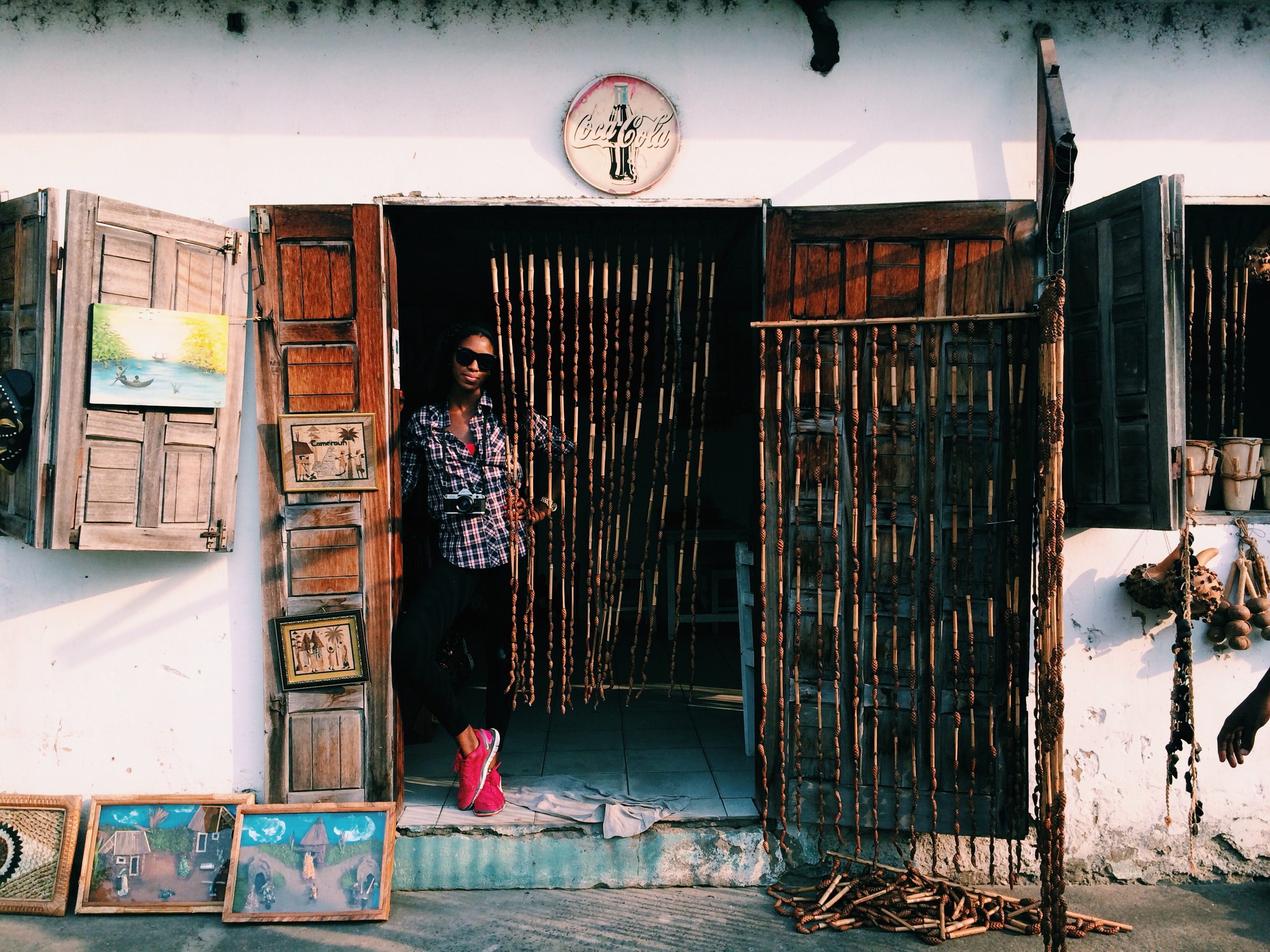 Outside of spending time with family and childhood friends, my favorite things to do while home are:
1. Eat. Eat. Eat. Eat beignets (all pastries really), eat coconut rice, eat roasted fish, and eat as many fruits as I can stomach. Eating all of the foods I don't have access to in the states really is my favorite thing to do while home.
2. Give Back. Not every child is afforded the luxury of a childhood, especially when they are more focused on survival. Being able to pay it forward and give out toys, books, and clothes to any underprivileged kids really gives purpose to my visits home.
3. Hike Mount Cameroon. Full disclosure: I'm no athlete. Not even a little bit. So when I attempted to make it to Hut 1 of the mountain, a lot of reassessing and re-evaluating took place. However, if you're ever able, stick it out - the view is well worth the pain. But don't be surprised (or embarrassed) to see 5 year olds running past you while you suffer to keep up on the trail.
4. Visit Sonara Beach in Limbe. Horseback or walk along this black sand beach for some of the best views of Mount Cameroon. When you're done having your mind blown by the sheer beauty of this beach, find a local restaurant and order some Poisson Braise - freshly caught (literally fished from the ocean and made to order) roasted fish seasoned with deliciousness and unicorn glitter. This. Will. Change. Your. Life. Thank me later.
5. Stop by Marche des Fleurs if you're a decent haggler. There's an abundance of great artwork, sculptures, and other artifacts made by local artists. Now if you're a real badass, take it up a notch and visit the market locals frequent: Marche Central. This market is NOT for the faint of heart, so take a local with you to be safe. It's definitely worth the trip if you want the get the best fabrics and spices around.
6. Road-trip to Kribi and visit the pygmies. See here for more about what this particular experience is like.
Have you been to Cameroon before? What was your experience? If you haven't, would you ever go?
Did this story help you?
If you enjoyed this piece and would like more content like this, please consider a donation to Spirited Pursuit - we'd be so grateful!