Introduce yourself!
Hey there, my name is Gemma Cagnacci. I live in Sydney, Australia and am a textile designer specialising in home textiles. However, travelling is my other big passion; one that I love to visually document and capture with my camera. I can't pinpoint exactly what it is about travel that I love, but I think it's a mix of experiencing somewhere new, a sense of adventure, being out of my comfort zone and making new friends along the way. I am absolutely hooked and am always planning the next trip (or two).

How does photography influence the way you travel?

I find that I tend to notice and remember several more details than I might normally, as my aim is to try and capture as many of the senses as possible through my photos. I love to photograph the textures, colours, smells, tastes and atmosphere of where I am and try to communicate those elements. I also really love to photograph people. In fact, that is my absolute favourite subject to photograph, so I always make a real effort to build a rapport with locals which not only leads to a great photo, but also a memorable experience.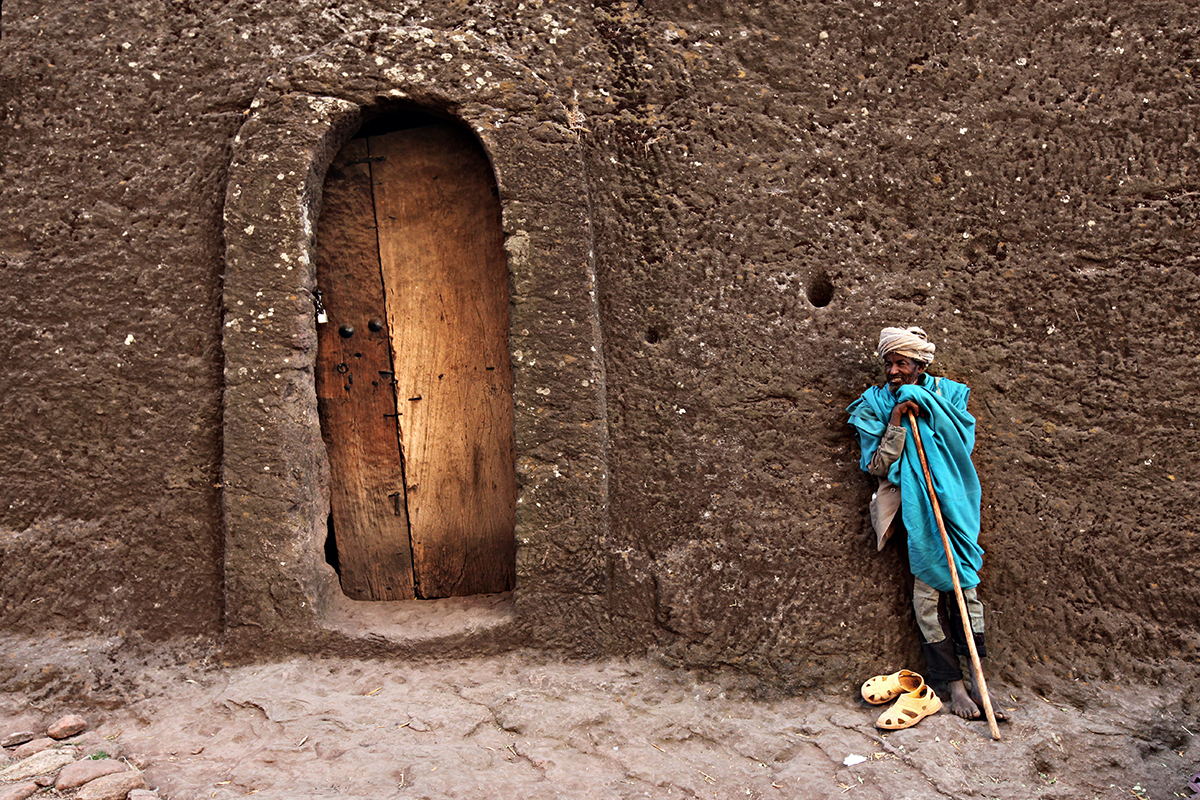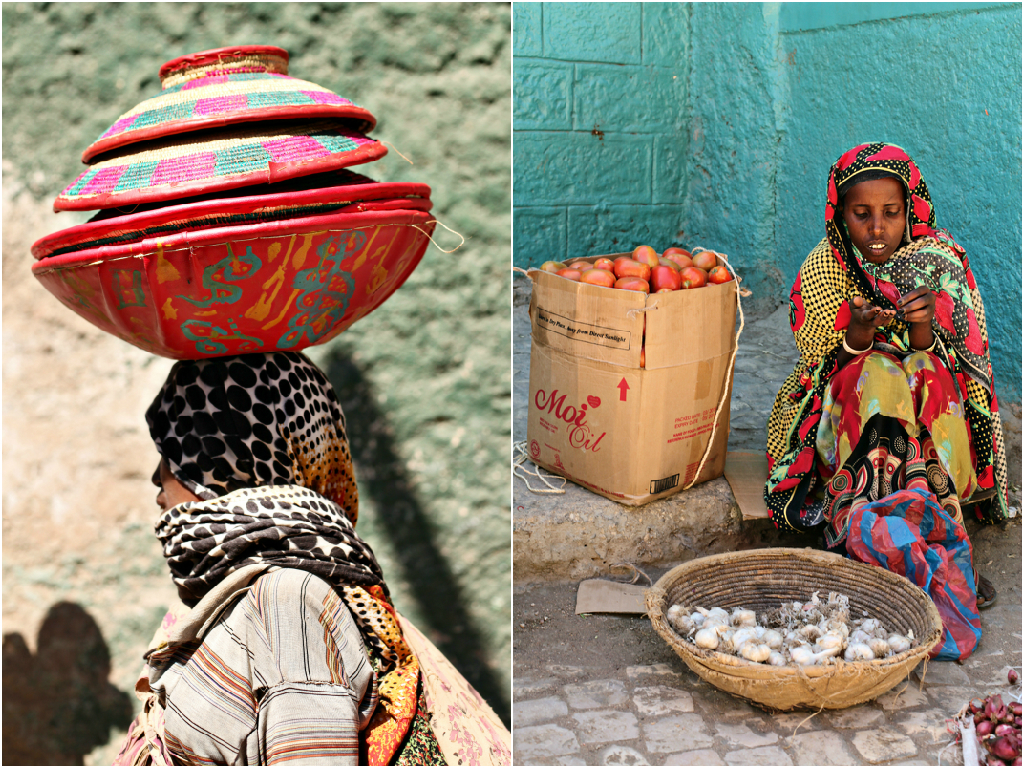 What sparked your interest to travel throughout Ethiopia? How did you plan for it?

My husband Andrew and I have always wanted to visit Africa; Ethiopia in particular after hearing so many glowing reports from other travellers we have met on the road. We looked into it and it just looked incredible! A few years ago we planned to do a big Africa trip (Cape Town to Cairo) but changed our plans and travelled to the Middle East and Central Asia instead. But that deep desire for Africa remained, so we decided we had to go! While we couldn't do that big trip this time around, we chose to explore Ethiopia as it ticked off a lot of boxes for us - the diverse cultures, history, architecture, landscape and adventure. We were especially excited to see the tribes of the Omo Valley, the historical northern circuit and its incredible architecture. Unfortunately we only had three weeks, and there is so much to see, so we had to pick what we really wanted to experience and plan around that. We read some books, travel guides and lots of information on the Internet to try and get the most we could out of our time there.
What was your route? What cities did you visit?

We visited the south, east and north, with the capital Addis Ababa pretty much serving as a transit point since it is centrally located. We first flew into Addis, then headed south straight down to the Omo valley via Arba Minch for just over a week where we visited different villages and tribes. We then returned to Addis and flew east to Dire Dawa and then headed to the old walled-town of Harar for a few days. Then it was back to Addis and up to the north of Ethiopia where we travelled around for over 10 days visiting Gondar, the Simien Mountains before finishing in Lalibela.
How did you navigate between each city? Did you work with any tour companies or local organizations to coordinate your travel?

I travelled with my husband Andrew and we do prefer to travel independently, so we kept it as independent as we could. There are a few areas in Ethiopia where you it is a legal requirement to take a guide, like the Omo Valley. In this instance, it definitely added to our experience (a big shout out to Fitretu!) to have such a guide because he was originally from one of the tribes in the area. He not only knew the region extremely well, but also had contacts within the villages that weren't on the usual tourist track and was in the loop in regards to ceremonies. We ultimately had a really special experience in the Omo Valley that we will never forget thanks to him. As for other areas, we used a mix of planes to get to major cities due to our time constraints, local mini buses, Bajajs (tuk tuks) to get around while in towns, and plenty of walking! Although we used a local travel agent to organise flights and our trek in the Simien Mountains, we researched and organised the rest ourselves.
Did you have any expectations or preconceived notions about the cultures you would be exposed to? How did they differ from what the cultures actually were?

We didn't have any preconceived ideas that I can recall; and to be honest it was such a hectic time at home up until we left that we didn't really get a chance to think about it. Though one thing that did take us by surprise was the lack of technology and infrastructure outside of Addis Ababa. In most other developing countries we have visited, we are usually surprised by the amount of technology and infrastructure - but this was the opposite! Outside of Addis the majority of people do not own cars and either walk, use donkeys/mules or mini buses to get from one point to the other. The only cars we saw were generally those of tourists and there was no electricity in most of the smaller villages we spent time in. At some points it actually felt like we had gone back in time. We experienced this in most areas, and while it was pretty incredible to feel that, it was also very eye opening.
Most people do not realize how diverse the cultures within Ethiopia can be. What would you say were the biggest similarities and differences you experienced in each city?

I suppose the biggest link is the language - Amharic. Even though there is so much diversity through culture, religious beliefs, dress and even physical appearance, everyone generally speaks Amharic despite these differences. It was quite cool to see that someone from Addis Ababa could communicate with someone from a remote tribal area even though they looked very different and may have come from completely different cultural and linguistic backgrounds. As for differences - everything! Religion, dress, culture, language and physical appearances.
What were some of your favorite (or unfavorable) culinary experiences? How did cuisine influence your experience?

Injera is the main staple of Ethiopian cuisine; a sponge pancake-like flat bread with different vegetable, bean and meat dishes placed on top. To eat it, you rip the bread and scoop the various dishes with your right hand. It was quite tasty and the differing dishes had a lot of flavour. However after a few weeks of eating this night and day we did get a little tired of it. But it was pretty good, so no major complaints at all. The highlight for us was definitely the coffee. I love coffee, so it was the best place to try the local brews and to experience Ethiopian coffee culture with the ceremonies and such that accompany it.

What would you like people to know about the cities you visited that the media does not show?

One of the main things that people might not be aware of is that the Ethiopian government is currently building a massive dam which will cause a massive effect on the Omo River area where the people depend on the river system for their crops. The Omo River is vital for many of the tribes, so any changes to how the river flows will be catastrophic to their traditional lifestyle.
Please describe and share some of your experiences and cultures you were exposed to.

Like I mentioned earlier, as we travelled around Ethiopia we were exposed to a wide range of different cultures and religions. In the south Omo Region it was mainly tribal, with mainly quiet simple village life. Here, we camped and lived basically, though the area was so culturally rich and colourful. It was also very earthy and organic. Life here seemed to be similar to what it would have been thousands of years ago and we found that pretty incredible! To the east, in Harar, we experienced a completely different atmosphere as we spent time in an old walled-city that was hundreds of years old, full of lane ways with colourful facades and textures and so much history. The population of Harar is predominantly Muslim, so the dress and culture naturally reflected these beliefs. Harar is full of character and somewhere I could spends days and days just exploring and taking it all in.

In the northern region, the people are mostly Orthodox Christian and we were fortunate to be in the town of Lalibela, famed for its rock-hewn churches, during Genna - aka Ethiopian Christmas. This was a very special experience as pilgrims from all over the country make their way to Lalibela (most on foot) for the Christmas eve and Christmas morning celebrations which take place at the historical churches. The atmosphere was electric and celebratory, with so many people there to mark Christmas. We made our way around the churches which were jam-packed full of people worshipping and soaked up as much of the atmosphere as we could. There were a few ceremonies which involved the church priests and deacons chanting and dancing, which culminated on Christmas morning. The pilgrims all wear white robes with veils and sleep overnight within the church grounds. There are literally thousands of bodies, and again it felt like we had gone back in time - however in this instance, back to biblical times!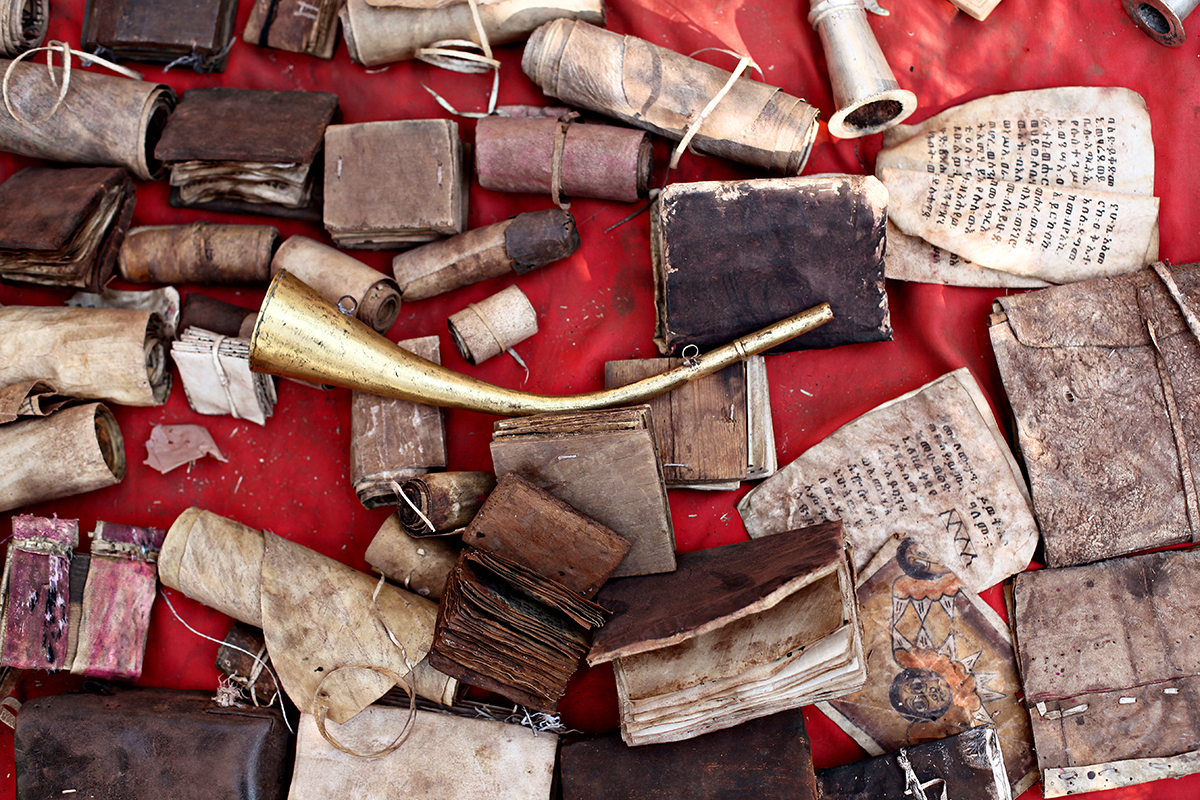 What recommendations can you share for future travelers (places to see, things to do, foods to try, etc.)

All of it! In all seriousness, Ethiopia is a big country with a lot to see and little in regards to infrastructure, so if you're short on time do pick a few areas that interest you and focus on those. Go in with an open mind and try to learn a bit about the Ethiopian culture before you go. Be patient and understand that tourism is still very much in its infancy here - don't expect everything to go to plan.

As for things to see, I'd recommend all that we saw, including:

- Omo Valley
- Harar
- Gondar
- Simien Mountains
- Lalibela

There was a lot that we didn't see (one example being Lake Tana) but we just didn't have the time, and didn't really want to be rushing around too much. I'd also highly recommend camping in the villages in the Omo Valley. That made the trip for us and allowed for some really great experiences!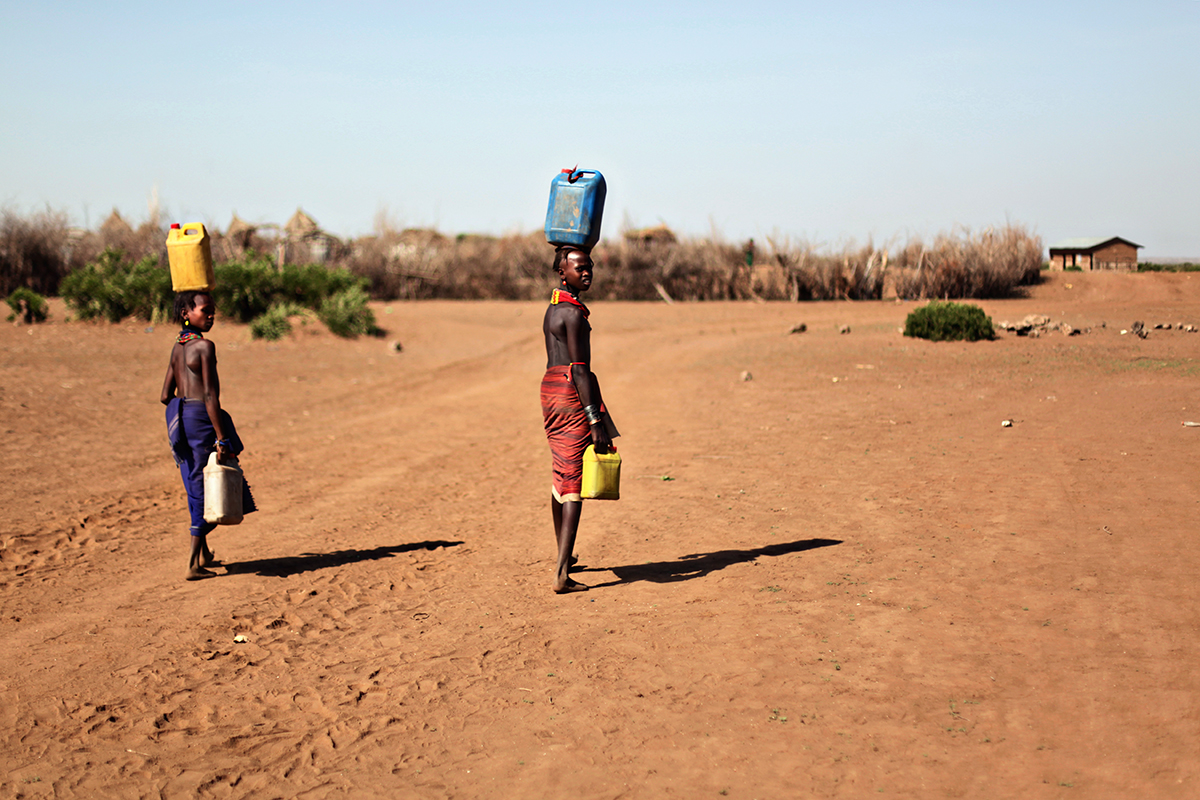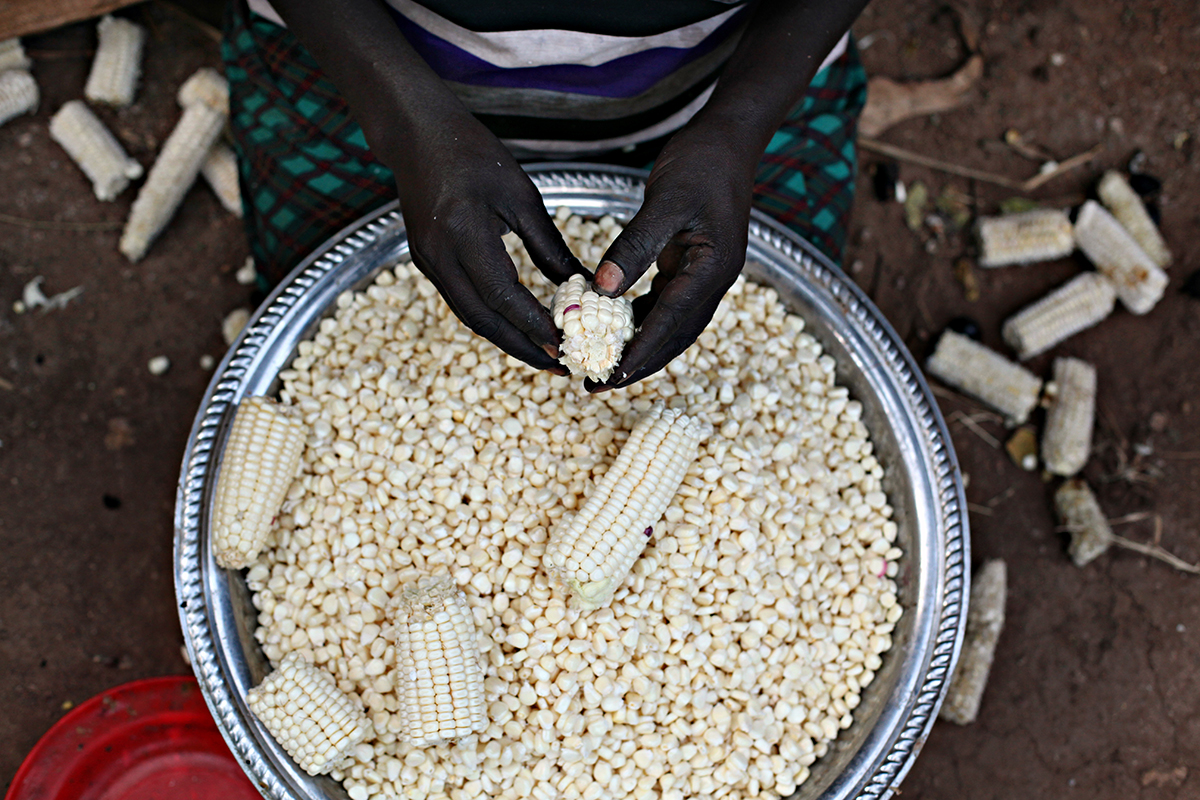 Of all the photos you captured, which would you say is your favorite? Why?
This photo (see image above) was taken just after we arrived in Karo Village at dusk. We spent most of the afternoon driving through dry and harsh landscapes, with temperatures outside boiling hot. We had to change a tyre, and as we approached the village were actually blocked due some trees falling over on the dirt road. However, upon arrival we were surrounded by lush forest and were given such a warm welcome. This particular photo brings back that feeling we first felt, one of how lucky we felt to be there! The kids there were all so gorgeous and just wanted to hang out with us. This guy in particular was really curious with Andrew and I, particularly our fashion, so he grabbed my sunglasses and started posing for me. He had such personality! It was a really fun time as we interacted with everyone and had a good laugh together. Our stay there was one of our highlights from the whole trip.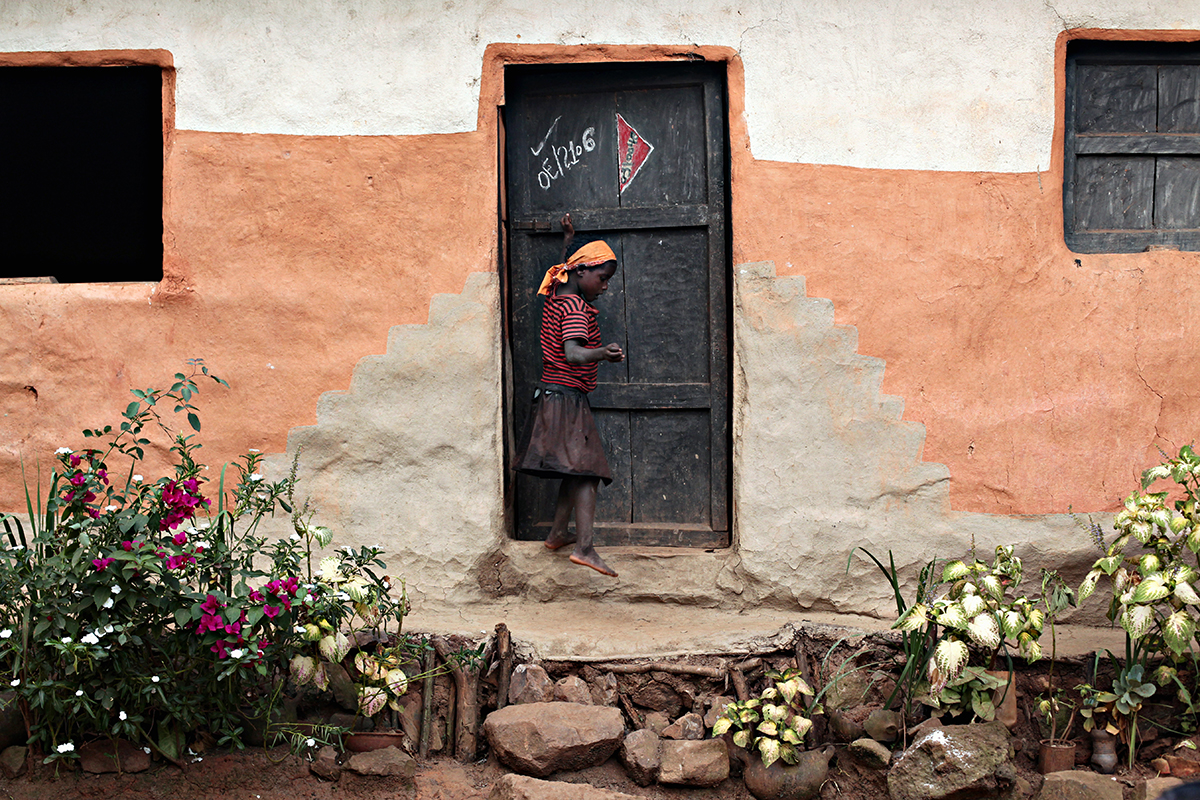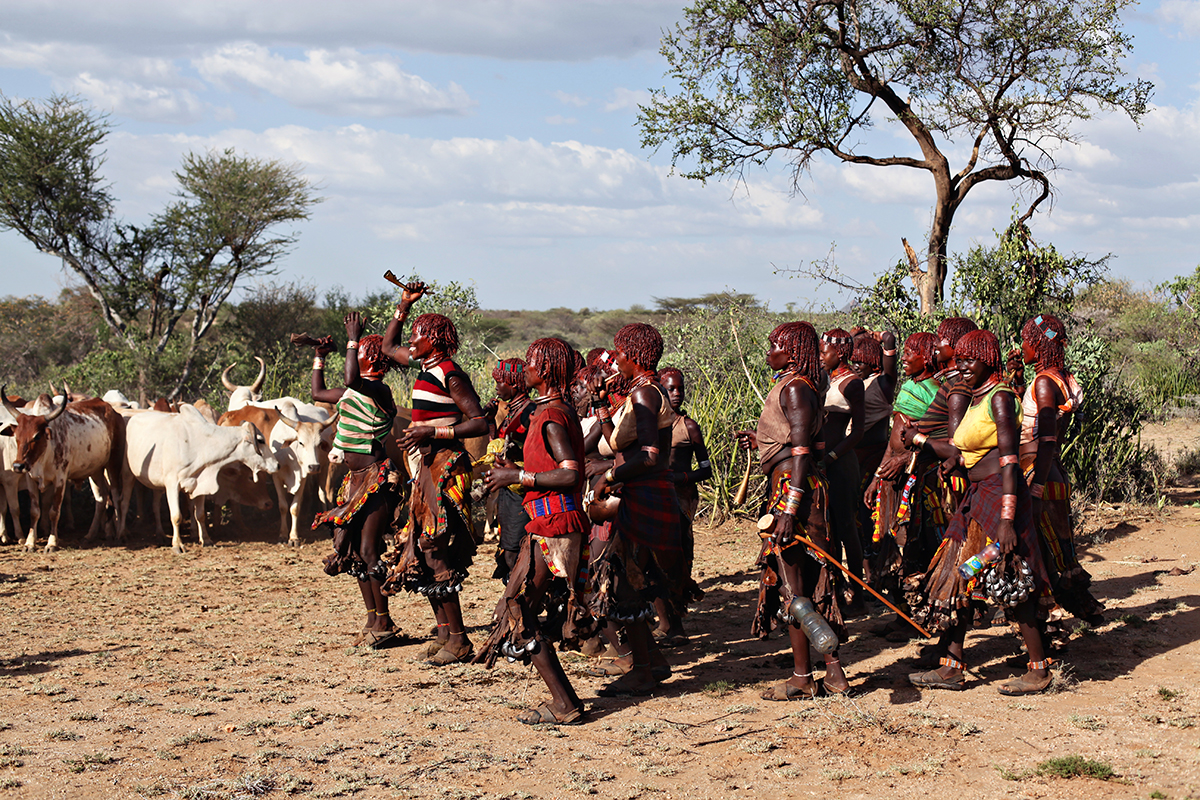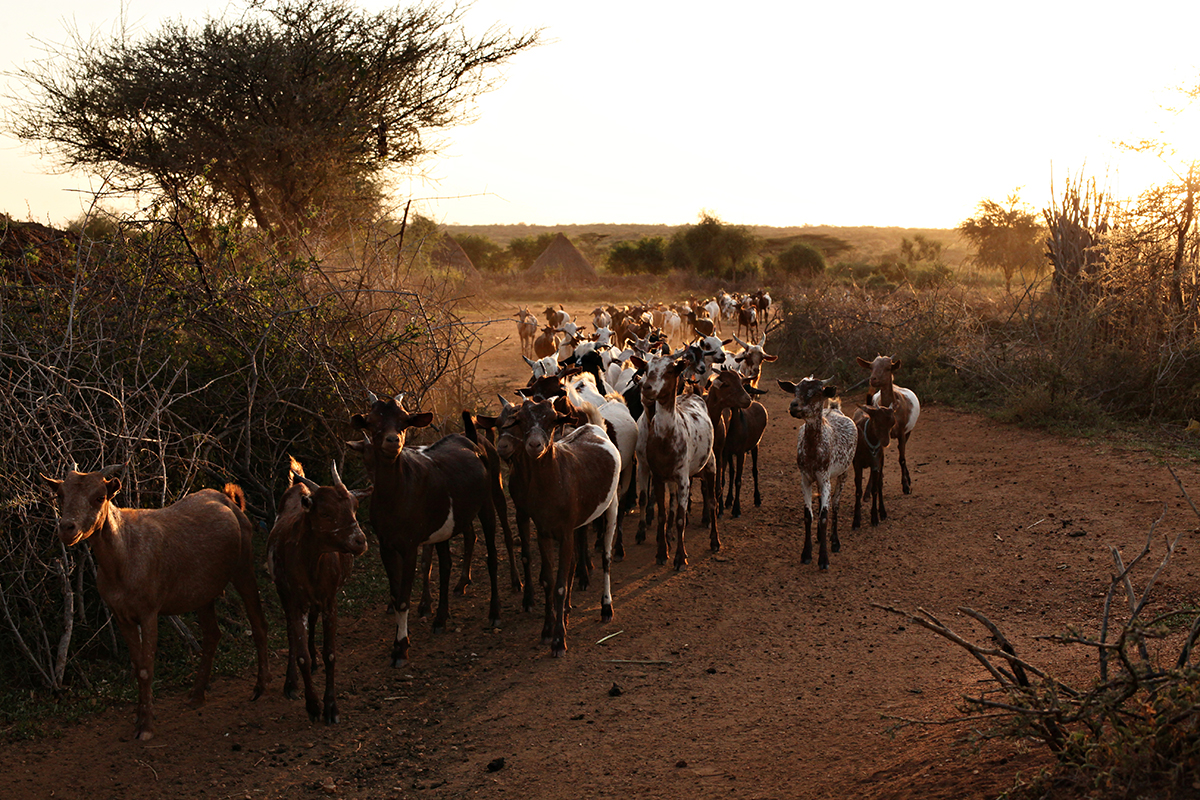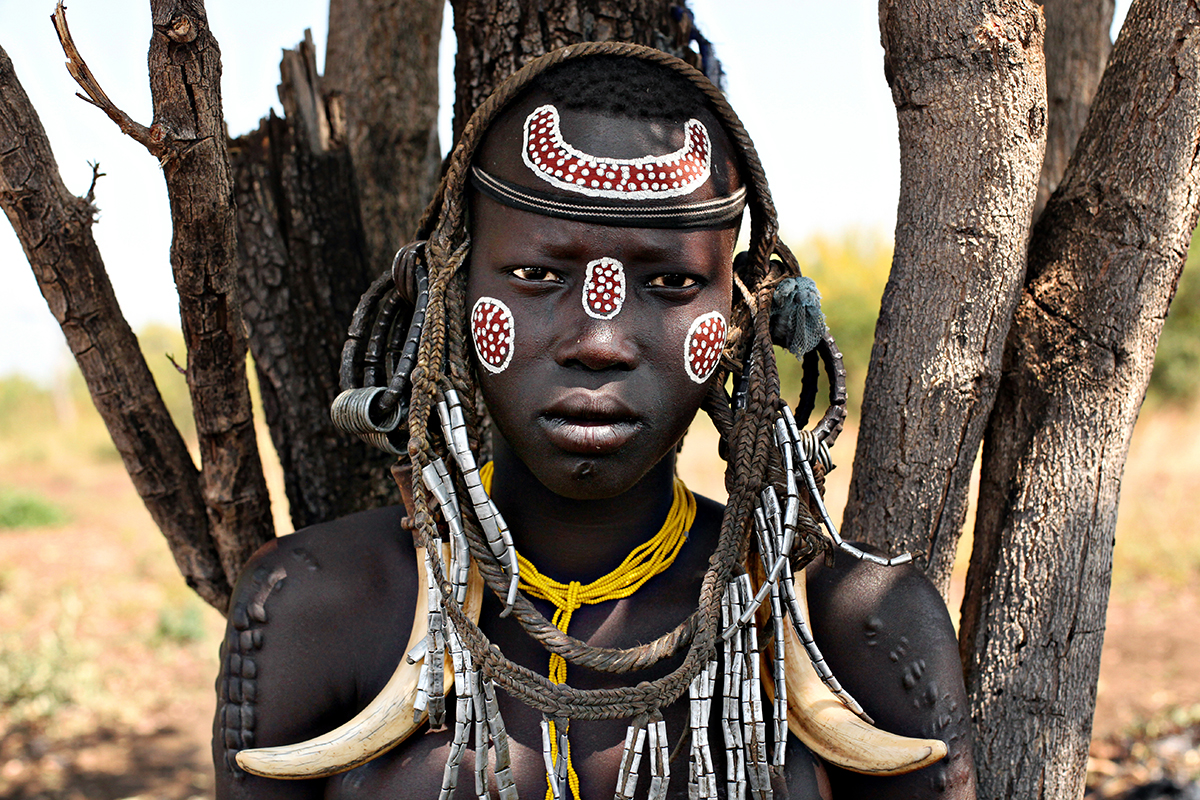 Travel has a tendency to look very glamorous, though that is not always the case. What types of challenges did you face, and how did you overcome them?

We both came down with food poisoning and the flu, which was a bit of a bummer. So that made us stop and take it easy for a couple of days so we could recuperate for the rest of our trip (ultimately resulting in some plans being changed unfortunately). But that's part of the journey, and why it's always good to remain flexible!
What's next for you? Do you have any final words of advice?

Hopefully more travel! We're just currently trying to work out where to go next and it's proving to be rather difficult, as we just want to go everywhere! As for advice, this not only goes for Ethiopia but anywhere really - have an open mind, get out of your comfort zone, be patient and kind, remember to look up and look down (you'll be amazed at what you'll see), a little research goes a long way and take an emergency stash of your favourite chocolate bar!
To see more of Gemma's incredible photography and travel stories, be sure to visit her www.lineshapecolour.blogpot.com and follow her @Lineshapecolour on Instagram.
Images Courtesy of Gemma Cagnacci